In this design studio, we were tasked with designing a home for one of South Africa's climatic regions, working within a plot size of 9.5 x 23m that repeated along a streetscape. I chose to respond to the hot and humid climate of Durban, a coastal city in eastern South Africa, and thus prioritised natural ventilation in my proposal.
Layers and levels of transparency connect yet separate personal space from the street. Secluded bedrooms are kept cool, facing a shaded tropical garden on the ground oor while cross-ventilated living space is above. An adjustable shading device on the north, street facing façade, protects an adaptable sleep/eat/work/play room on the upper oor. In mid-summer, users are likely to retreat to their cooler bedrooms, while the front multi-use family room would be well used in winter.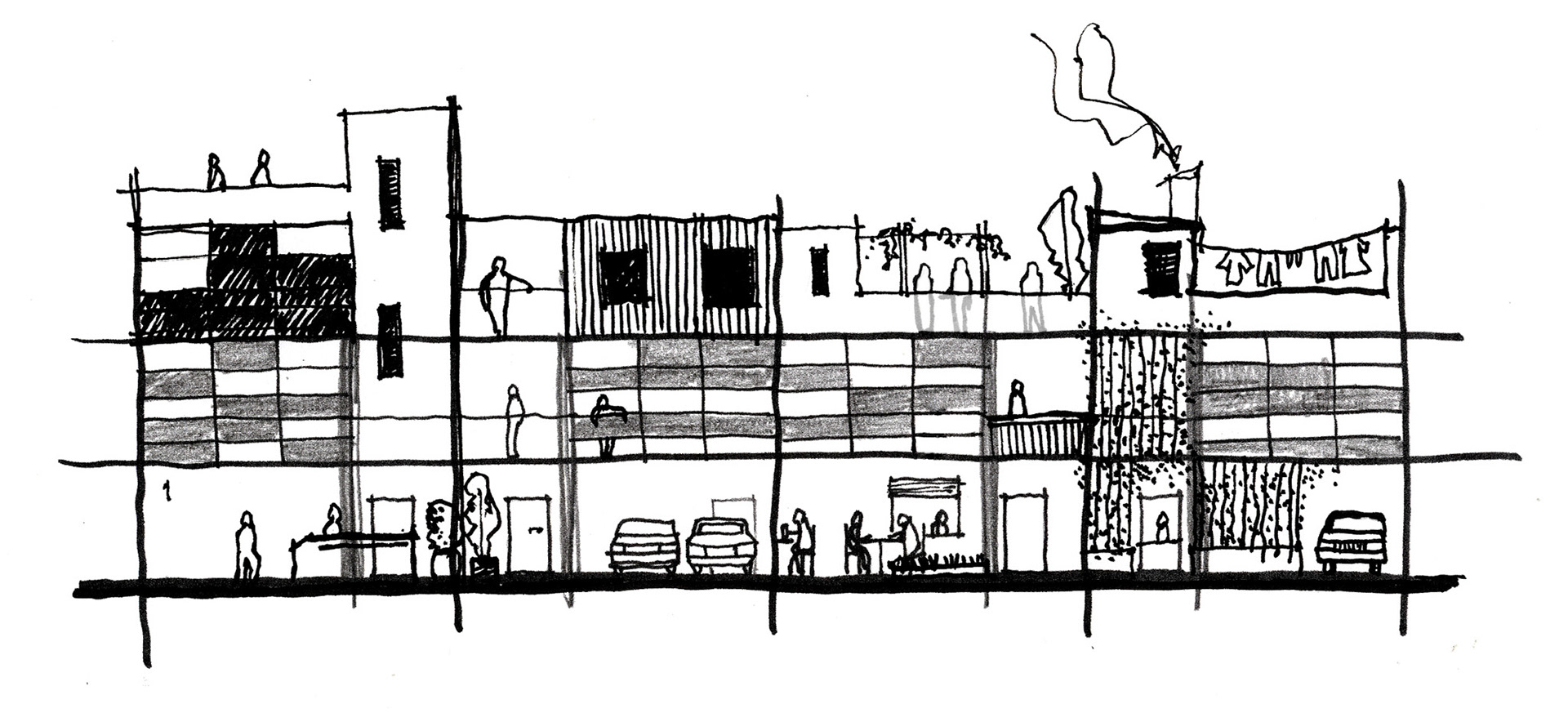 The design allows for adaptability; a third level can be built above the front section of the house, or the at roof can be an outside entertaining area. Below, an open garage is large enough to become a private study, fourth bedroom, shop or front porch. Perforated bricks separate this space from the entry passage, and form a screen between a small greenhouse area and TV room upstairs. These same patterned bricks, custom-made for the proposed development, also form a low wall between properties as the house is repeated as a mirrored section.