National Gallery Extension
The student design brief called for an upgrade and extension of Cape Town's Iziko National Art Gallery. Considering the South African context, in which the ordinary citizen does not, and often cannot, access cultural institutions such as art galleries, museums and libraries, I focussed on questioning the representation of public architecture and interrogated degrees of accessibility in public buildings.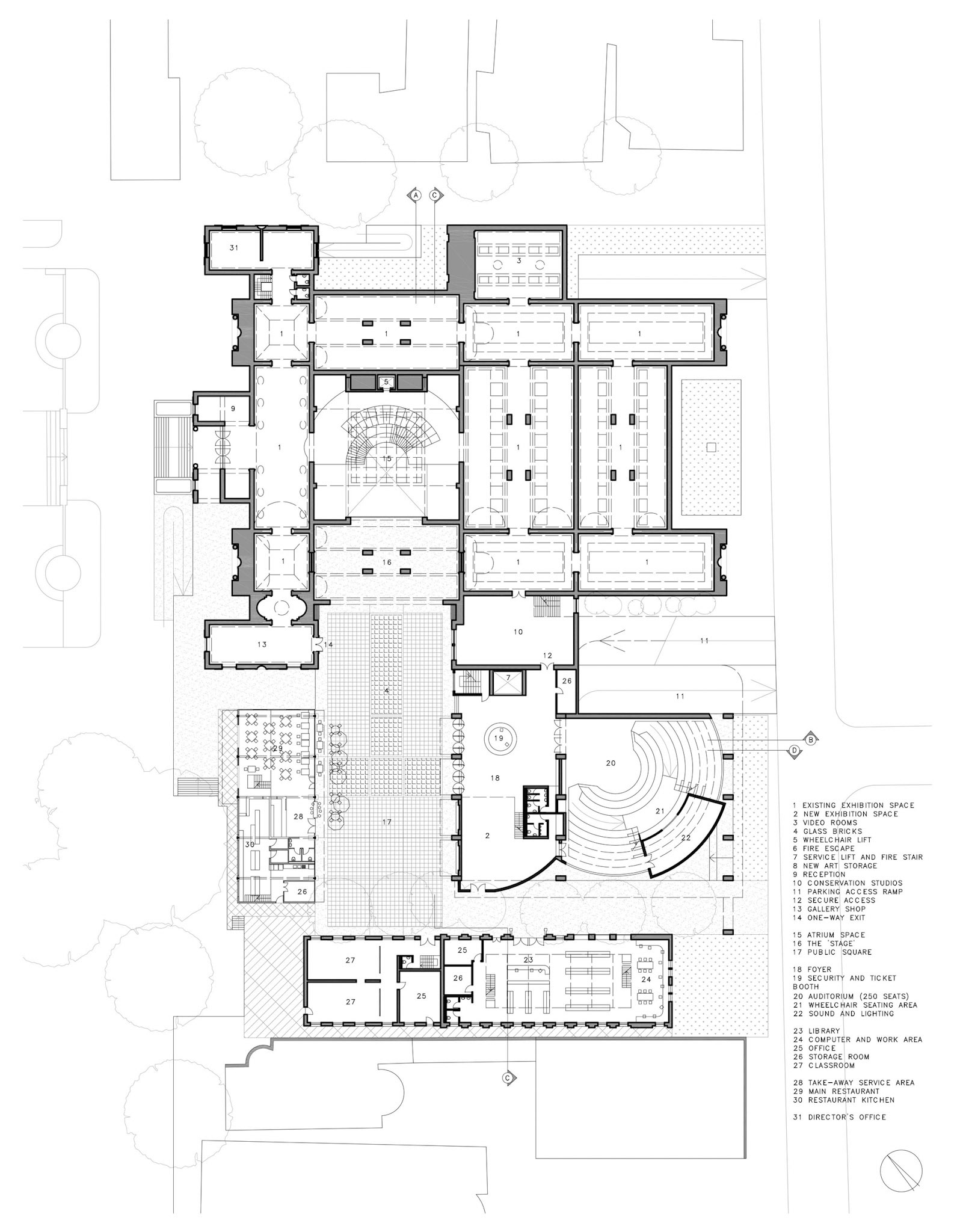 The neo-classical National Gallery has heritage value; however, it is austere, intimidating and embodies colonial power. I thus reorientated the gallery around a new public square that extends into the existing historic building, prioritising publically accessible space at street level. This outdoor plaza and performance area cuts through the old gallery, joining with an existing exhibition room which I repurposed as a 'stage'. During a tour of the gallery, I noticed that the central courtyard was underused and lacking in function. In response, I converted it into an atrium, which can be looked into from the plaza.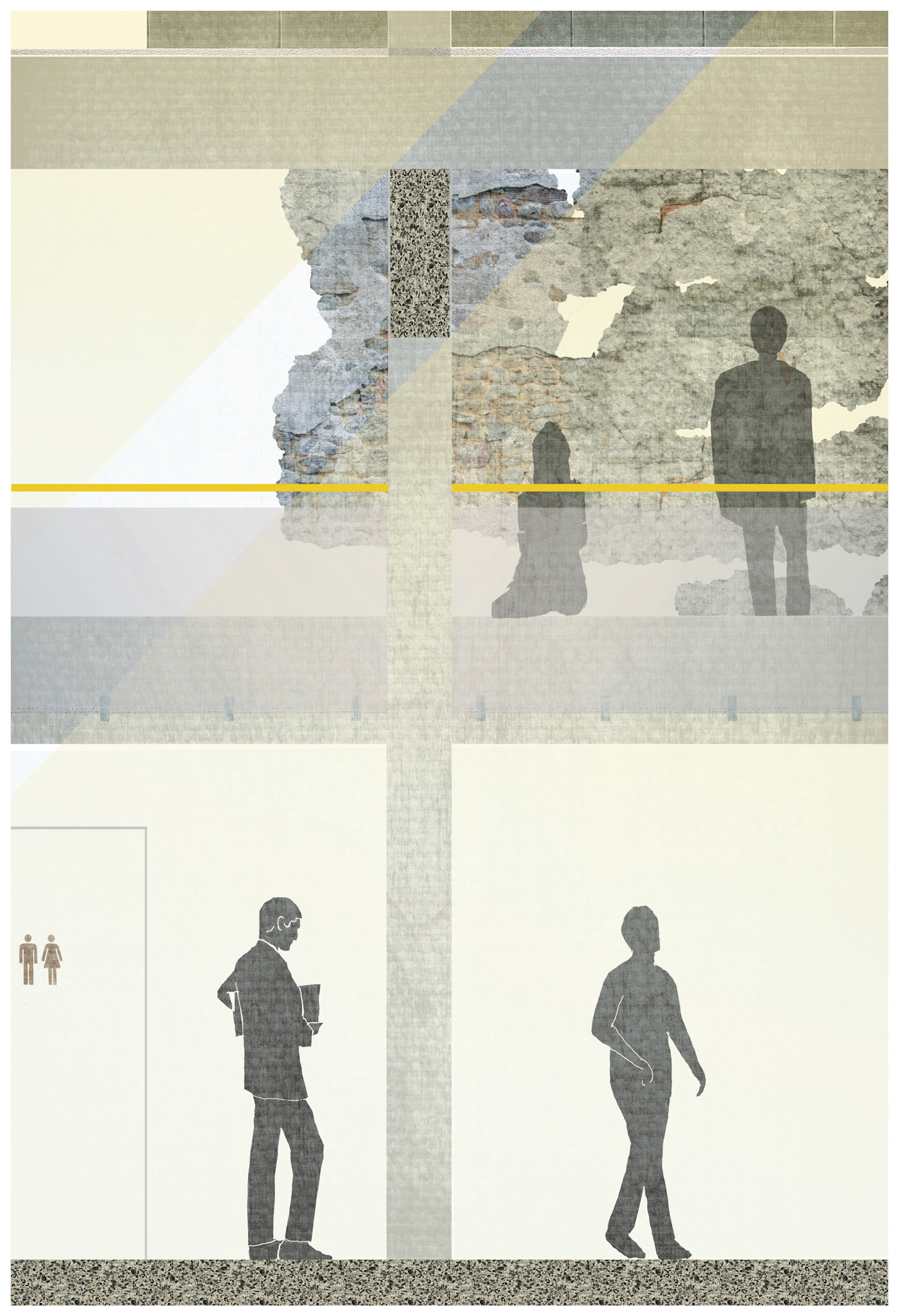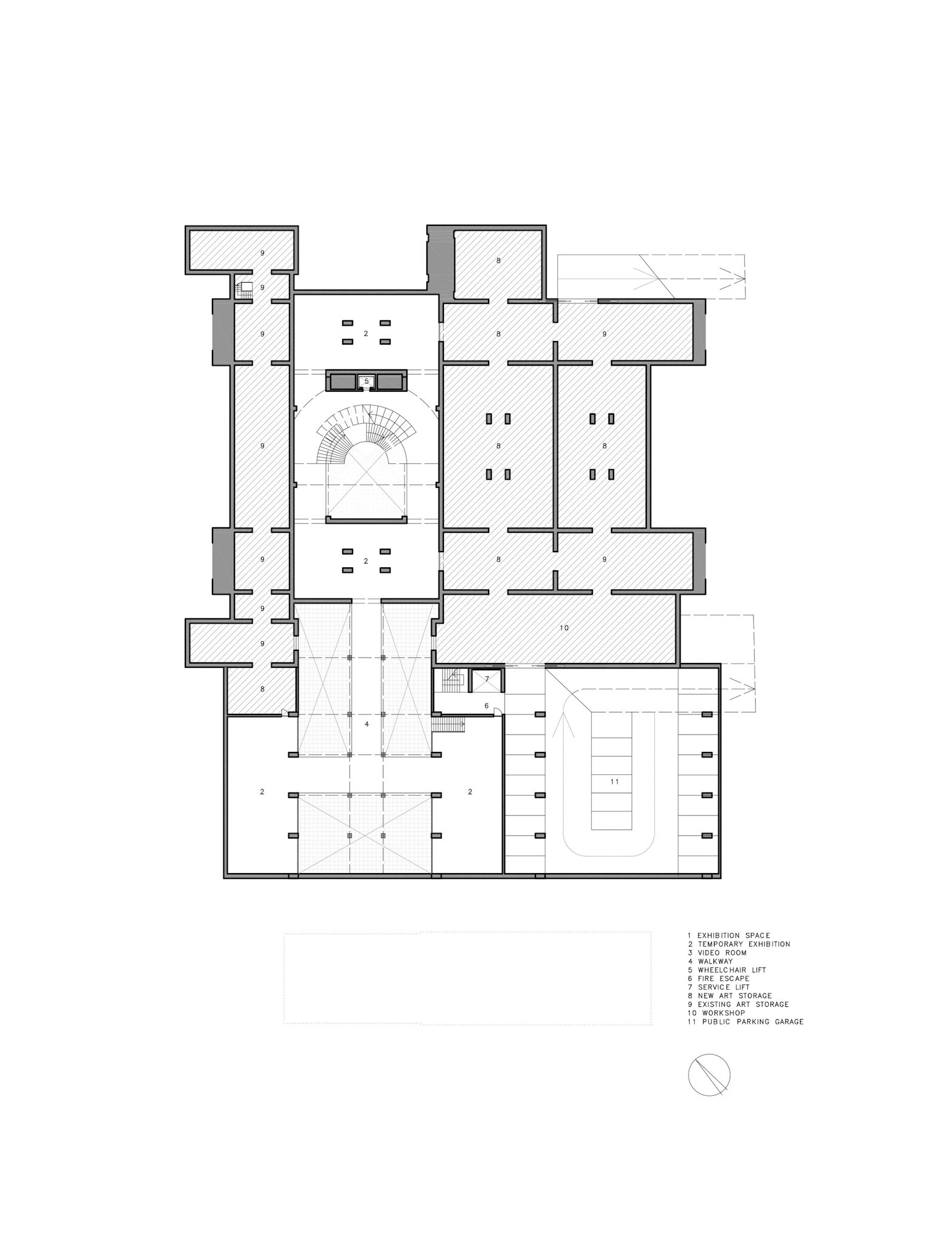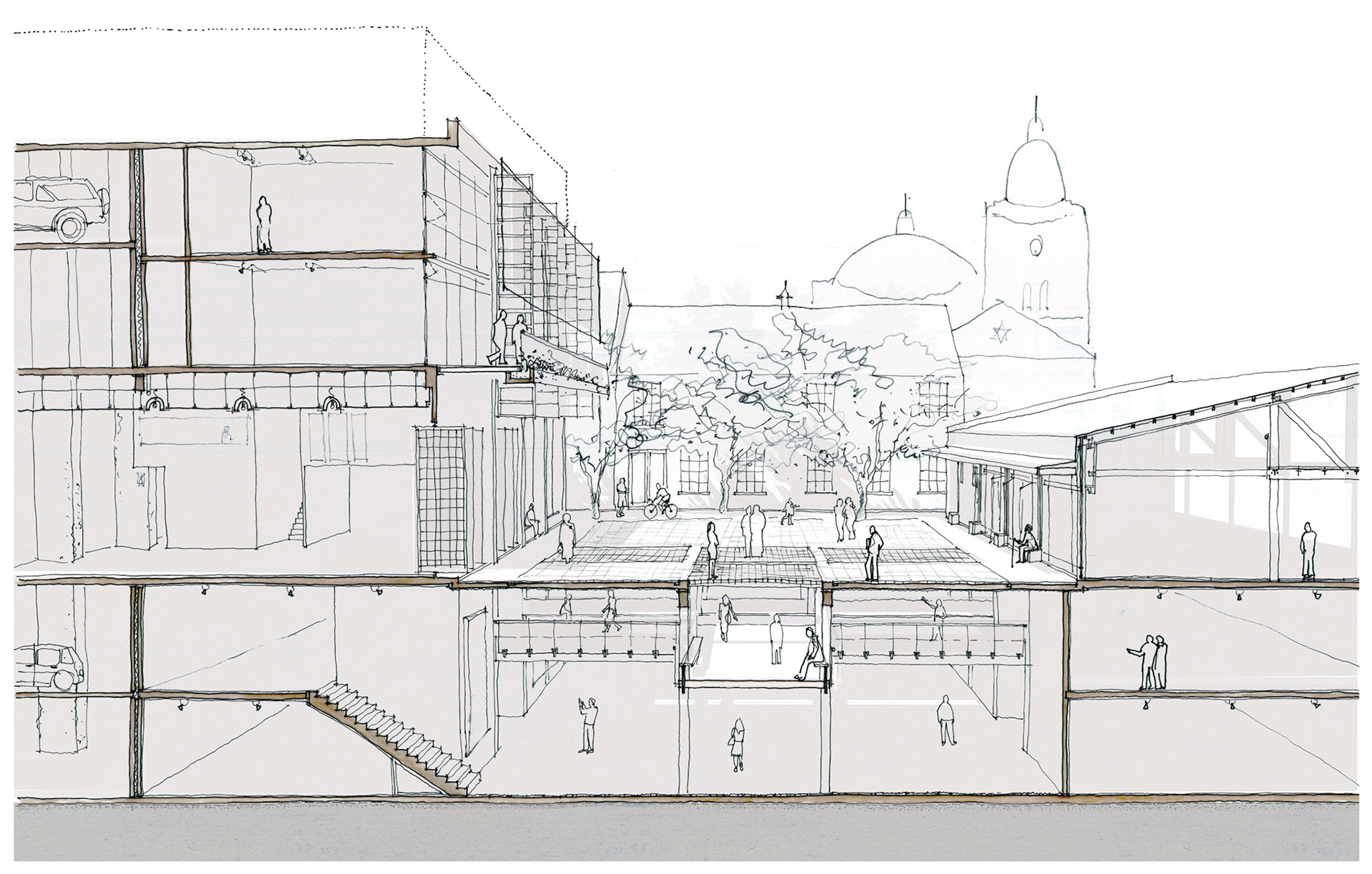 Additionally, I chose to invert the relationship between space for art and space for cars because in South Africa parking garages are often more accessible than our state-run museums. I envisaged three stories of parking above ground as a new kind of street art gallery and as space that could be adapted into additional floors for storage or display if the car were to become obsolete. New exhibition spaces were then added below ground, with the proposed public square as its roof. New is inserted into old, and old is revived with new.