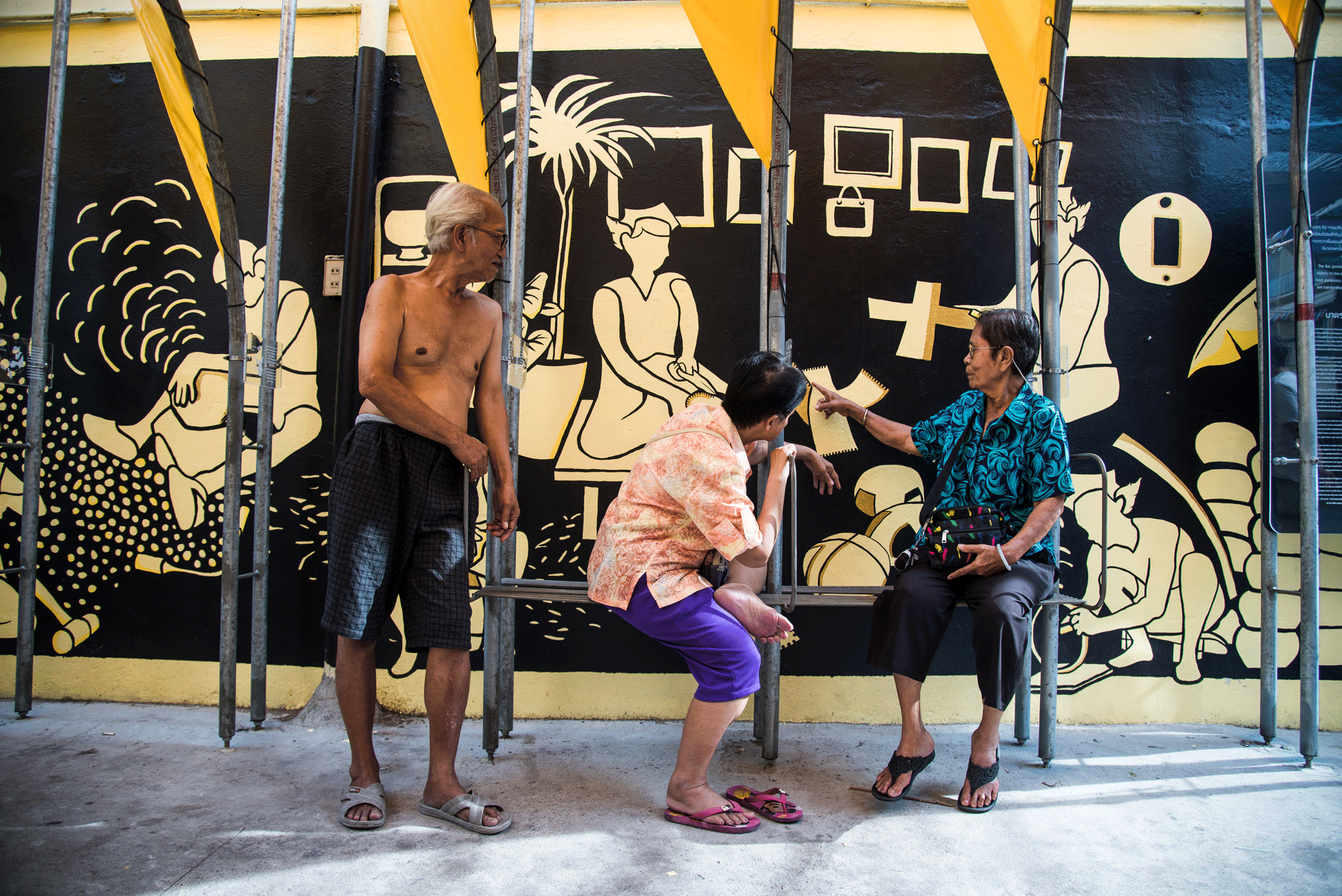 Ban Bat Gateway
Design-build with
INDA
 in Bangkok, Thailand.
The Ban Bat community in Bangkok is one of the oldest and best known crafting communities in Bangkok's Chinatown. For more than a century residents have been producing monk's bowls following the methods inherited from the Buddhist tradition: the entire process is carried out by hand and the craft is transmitted through generations. As cheaper, industrially produced bowls are overtaking the everyday market, Ban Bat's residents are struggling to sustain their customer base, catering to local and foreign tourism in order to preserve their traditions and identity.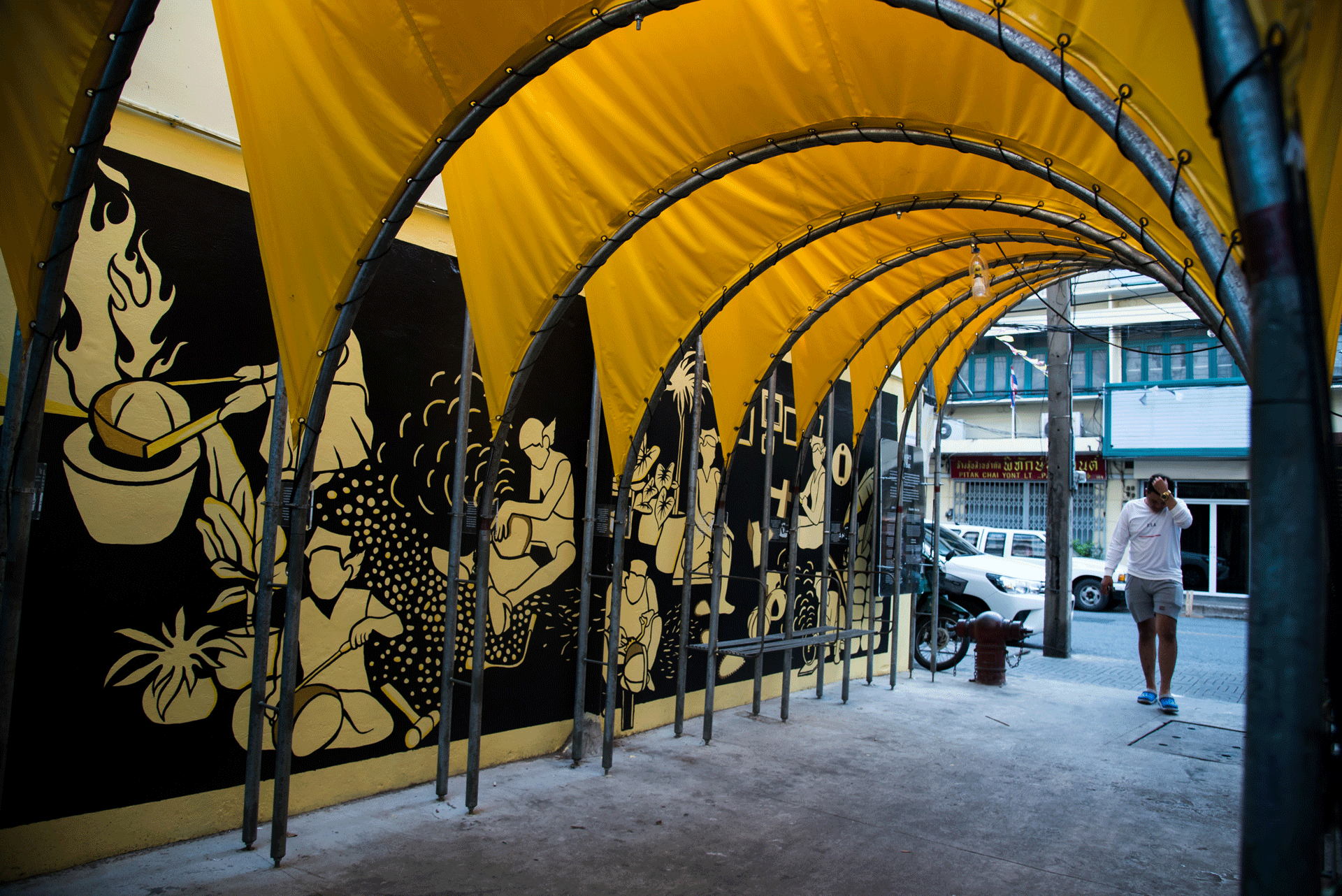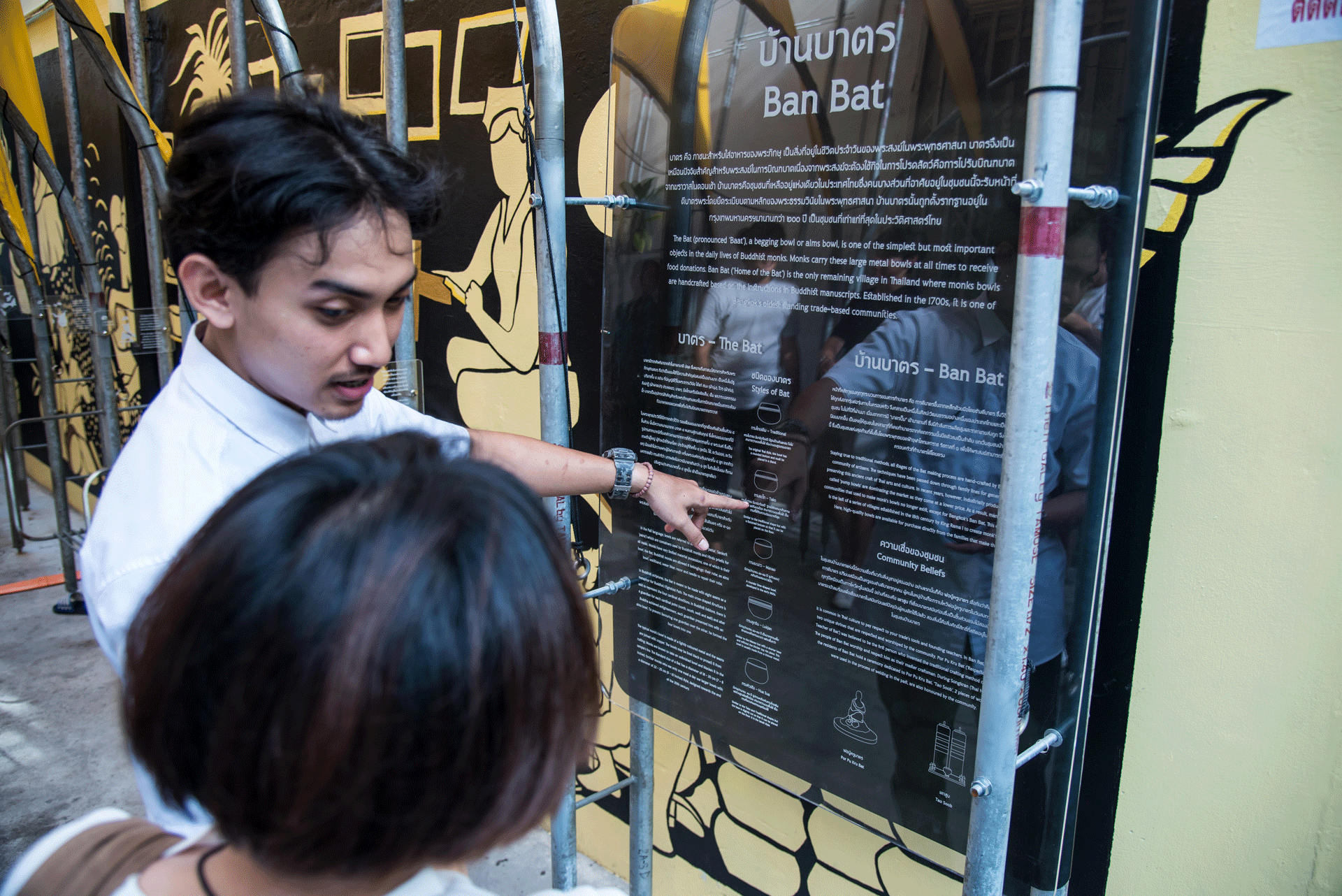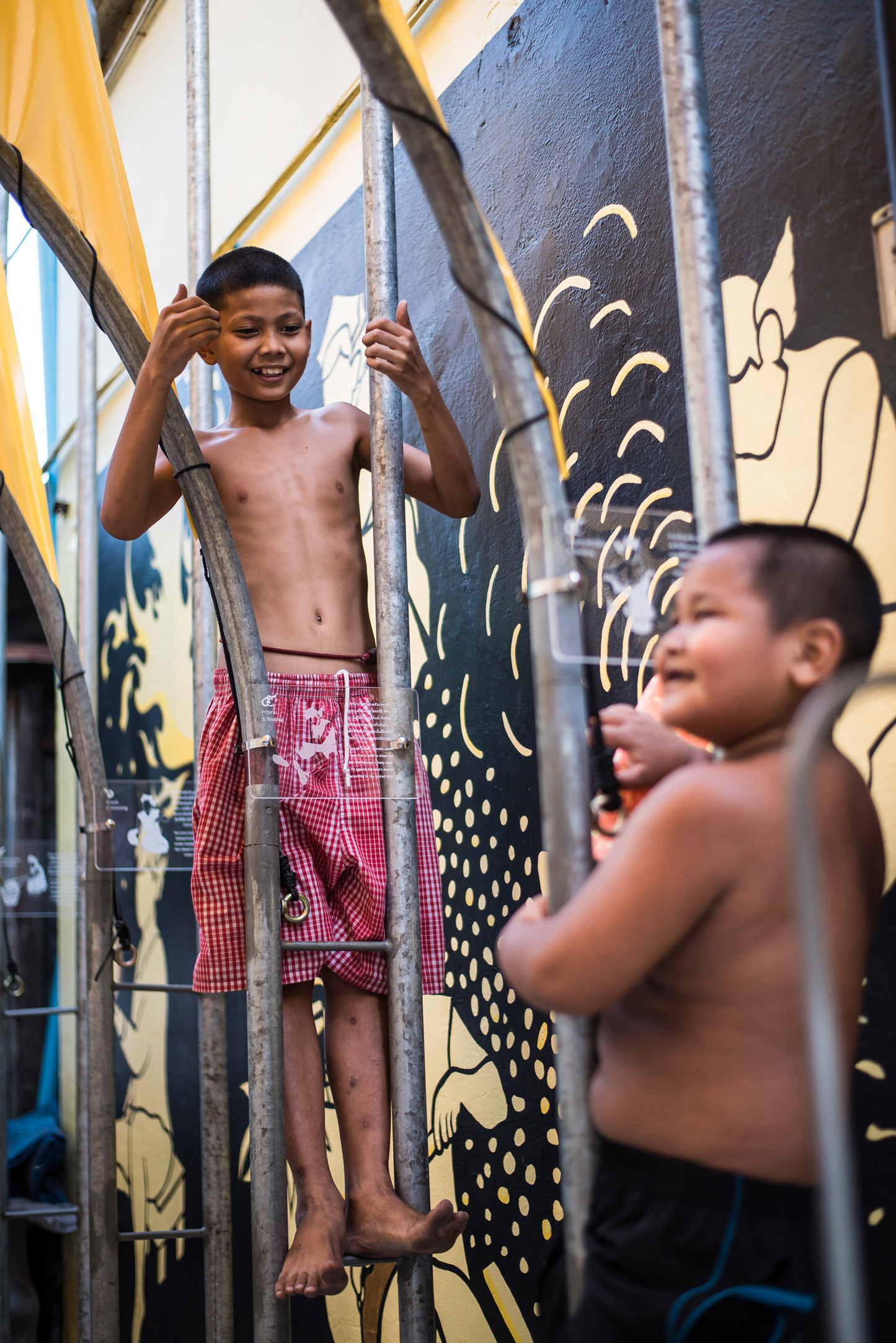 This pilot project creates a new entrance gate to the community's main alleyway. This public space provides shade, greenery and simple urban furniture, a space of rest for locals and visitors alike. A large mural accompanied by text panels, introduce visitors to the history of the community and the process of bat-making while facilitating their navigation with the aid of clear maps and legends. 
​​​​​​​
The main structure is inspired by the metal-working techniques of the local artisans which allowed for their direct involvement in the construction process and ensures ease of maintenance with the community's own resources. The design process engaged with the community through a series of participatory workshops.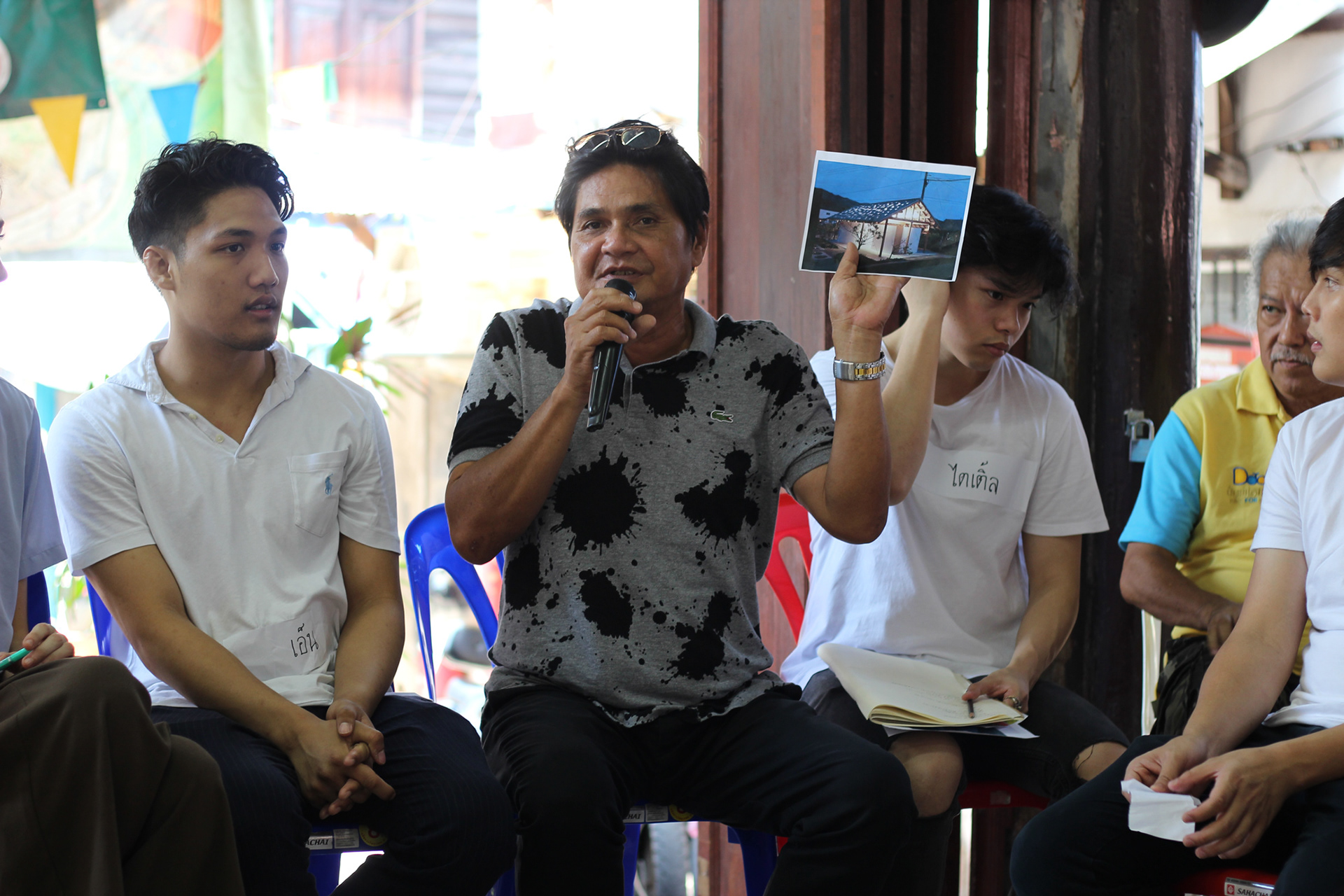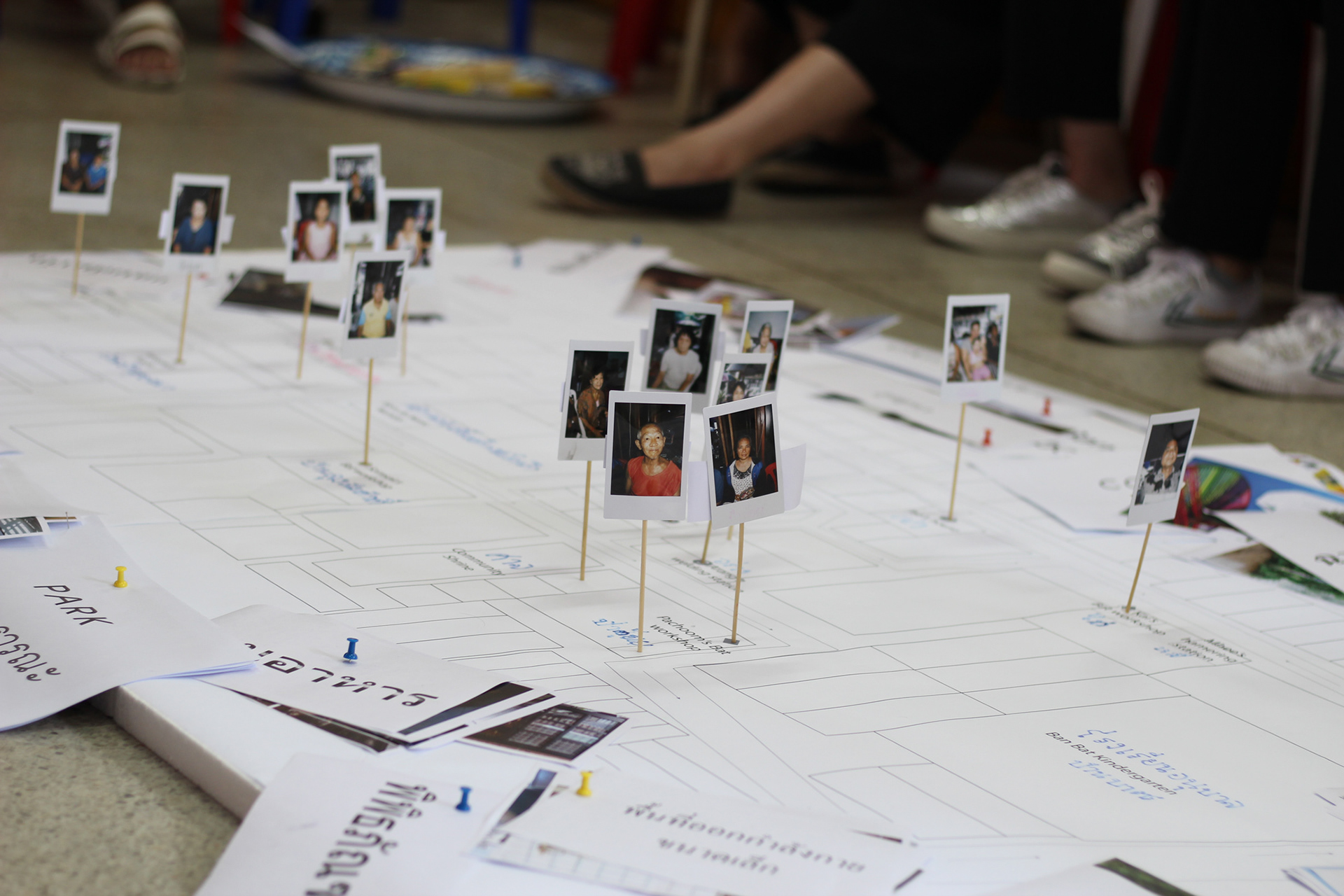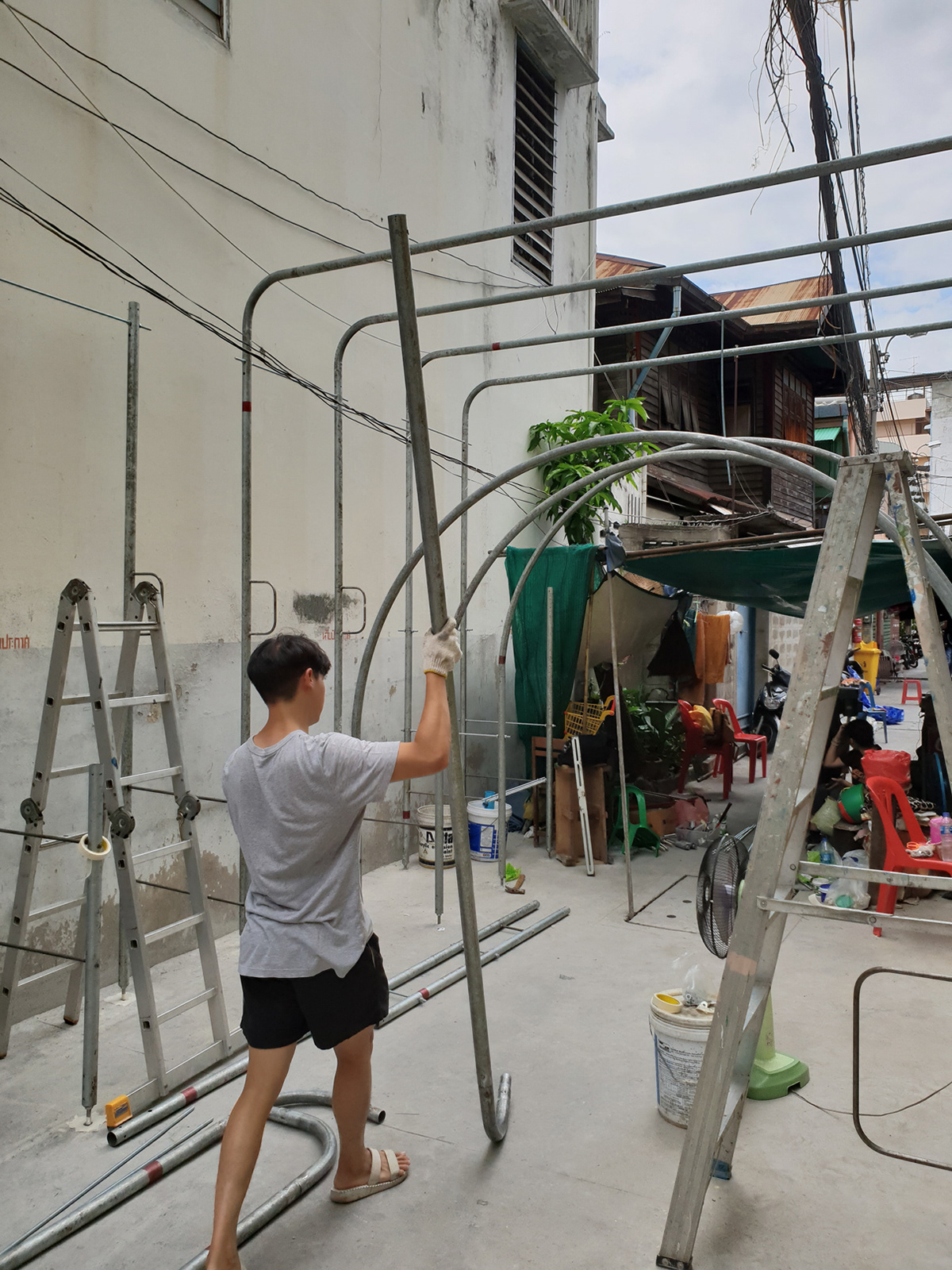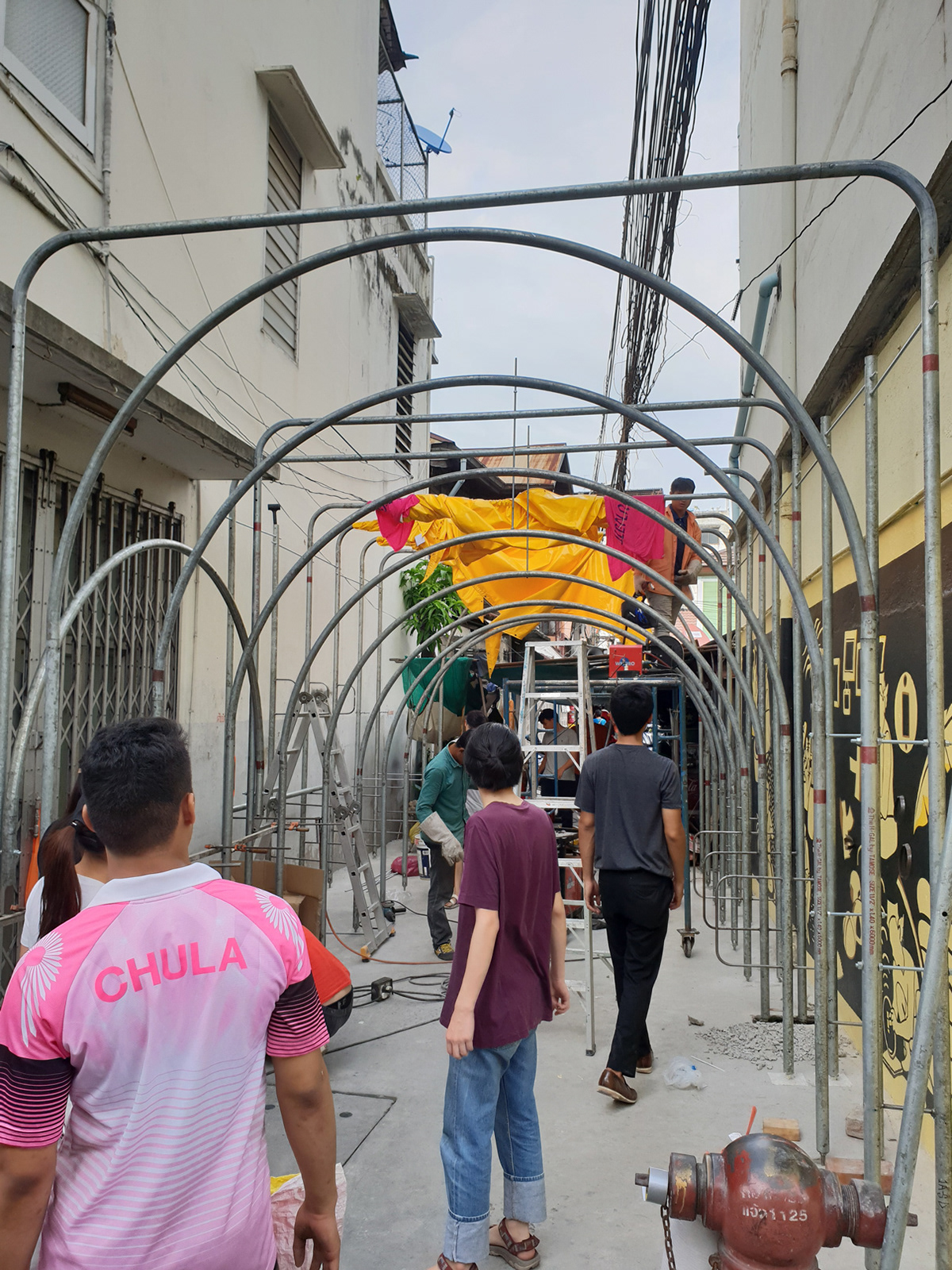 Special construction details have been developed in collaboration with Bangkok-based StudioMake to teach the students simple metal-work procedures, involving everyone in the construction while maintaining a safe margin of control on the precision of execution. In particular, a plug-weld joint connects the main pieces together, avoiding the need for neat surface welds.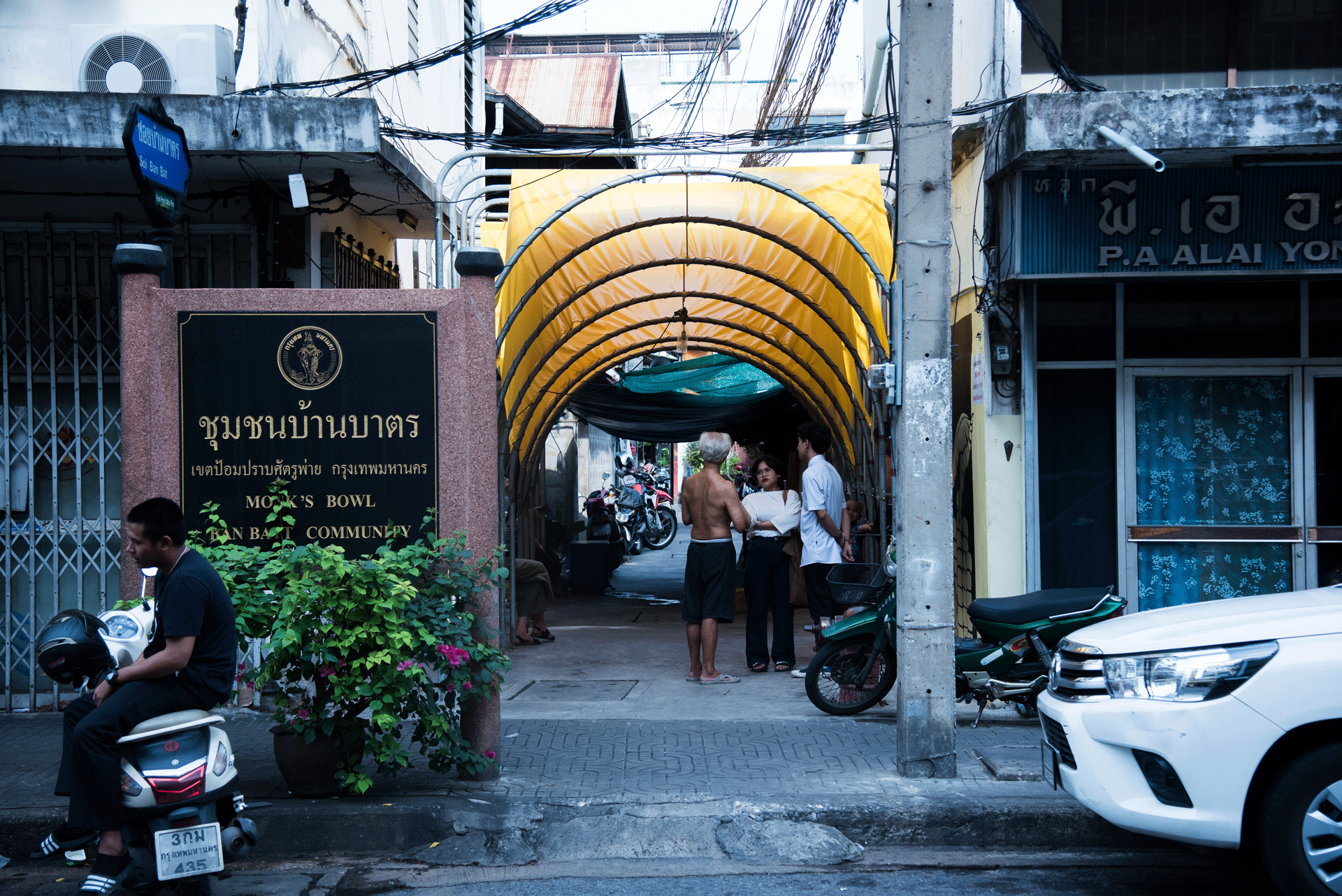 Students: Yamin Kosittanakiat, Chularach Engchanil, Ranchana Rungwatanawong, Sakdipat Chitsawaengsrap, Lisa Kamolkornpannatat, Shwe Yi Nwe Oo, Sisilpa Srisukson, Atitep Rungkeeratikul, Santasak Apasuthirat, Natdanai Wareerinsiri, Chutimon Suetragulwong, Ishita Akther, Nathnicha Nimitmongkol, Nattha Dhamabutra, Panyanus Jansomwong, Palita Tungjaroen, Alena Limwattanayakorn, Panisa Kleosakul, Sarida Thanakarnjanasuth, Woraphan Jampachaisri
All photos by Pollakrit Naimee