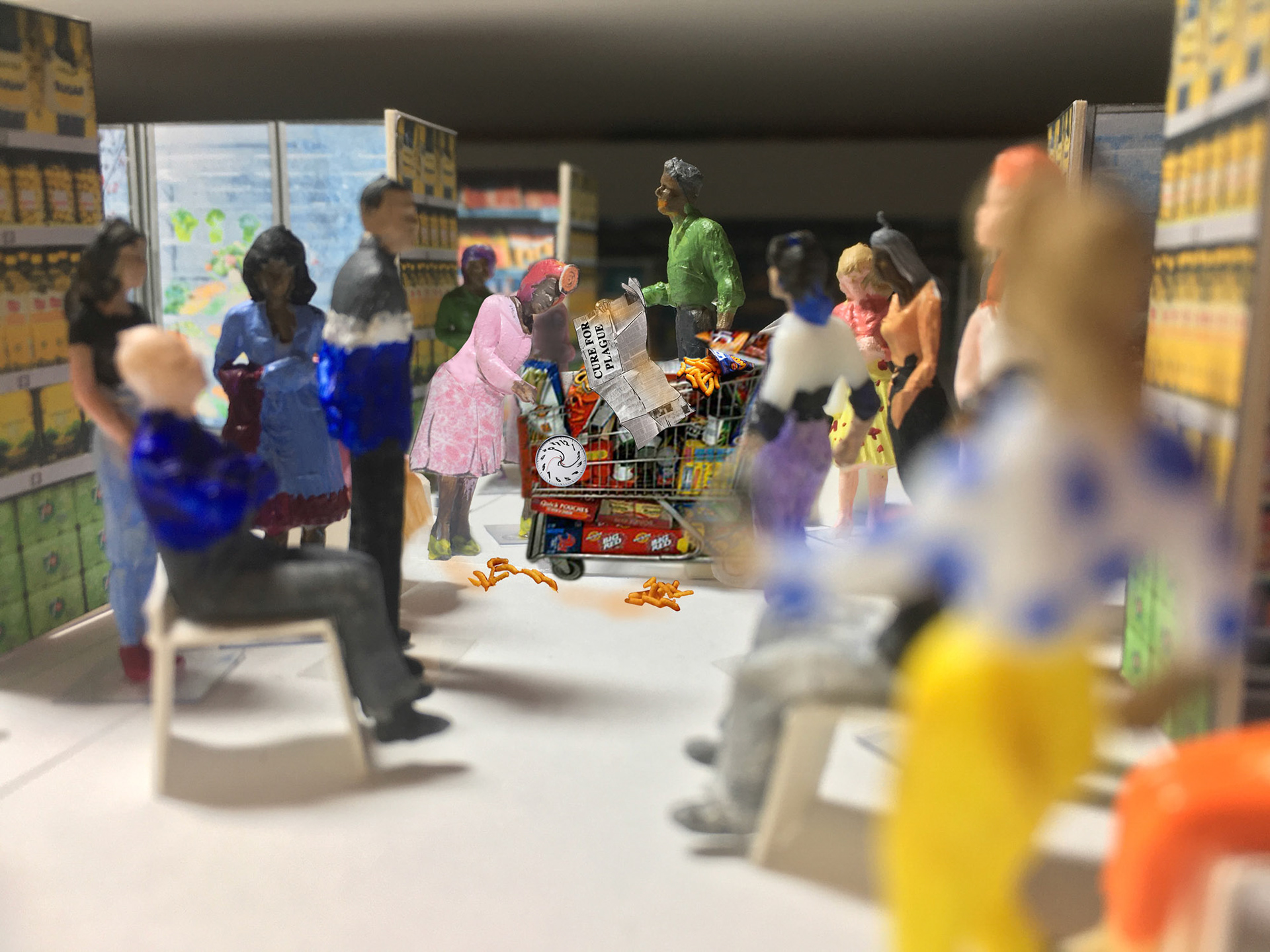 The White Plague
Stage and costume design for Čapek's 'The White Plague', in collaboration with Sophie Aubz
Design selected for the 2023 Prague Quadrennial 
In response to the text, we designed a
site-specific performance in a supermarket
, relocating the play's politicised setting of war and disease to that of consumerism. We were interested in playing with the absurdities of the supermarket as a comment on the horrors of mass production and monopoly power, while acknowledging our reliance on their supply chains. We curated each aisle, ranging from disarray and decay to highly controlled colour coordination, and incorporated store items into the costumes and props. Designing for this play during the pandemic, we viewed "the white plague" not as COVID-19, but what COVID-19 had revealed about our society – that "our economy collapses as soon as it stops selling useless stuff to over indebted people" and that "the lowest paid people are the most important to its functioning" (translated from Charlie Hebdo, June 2020). Remaining true to the play with its dark satire, unresolved ending and the absurdity of the situations and characters, we have expressed and critiqued our own time, much as Čapek did in 1937.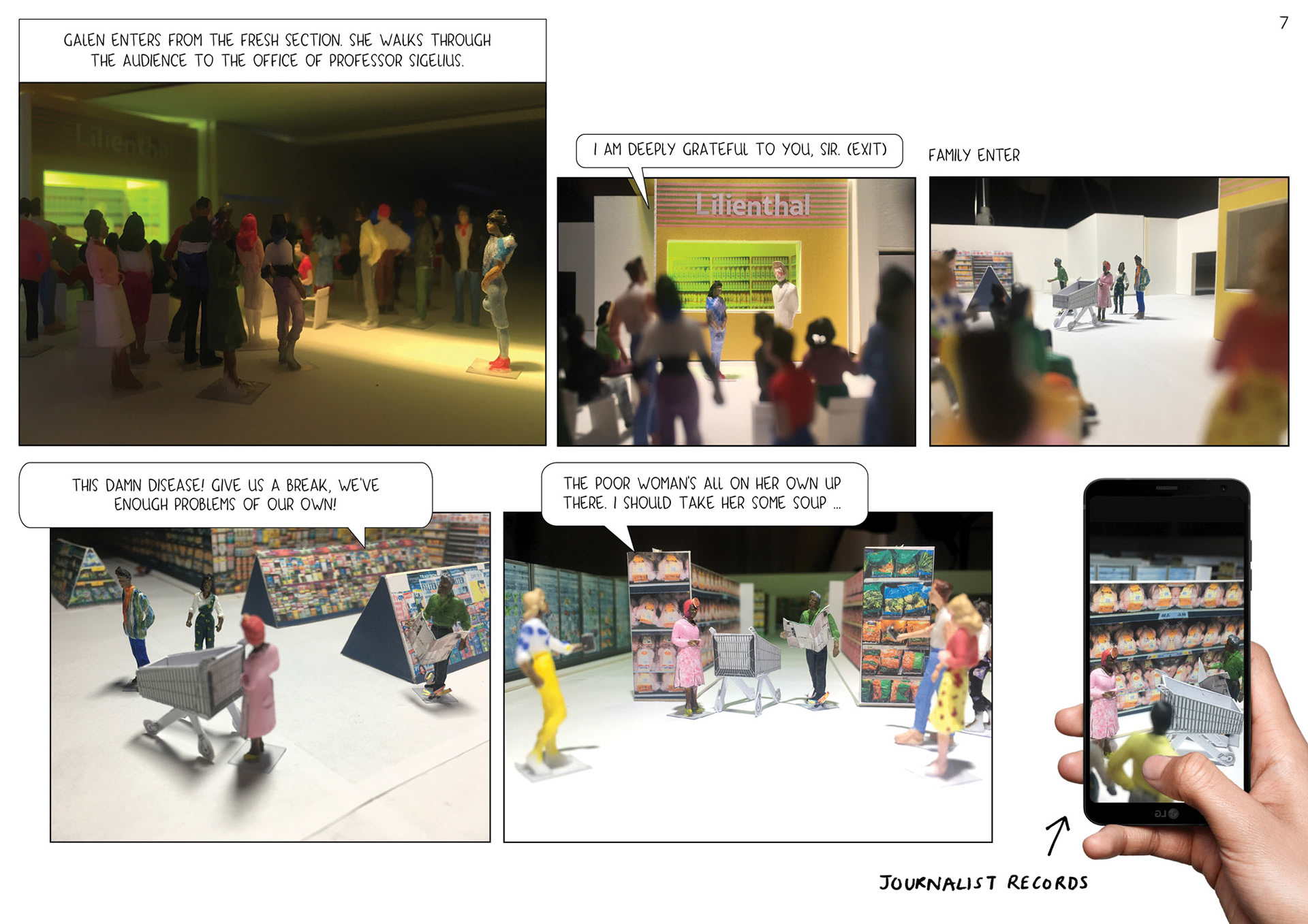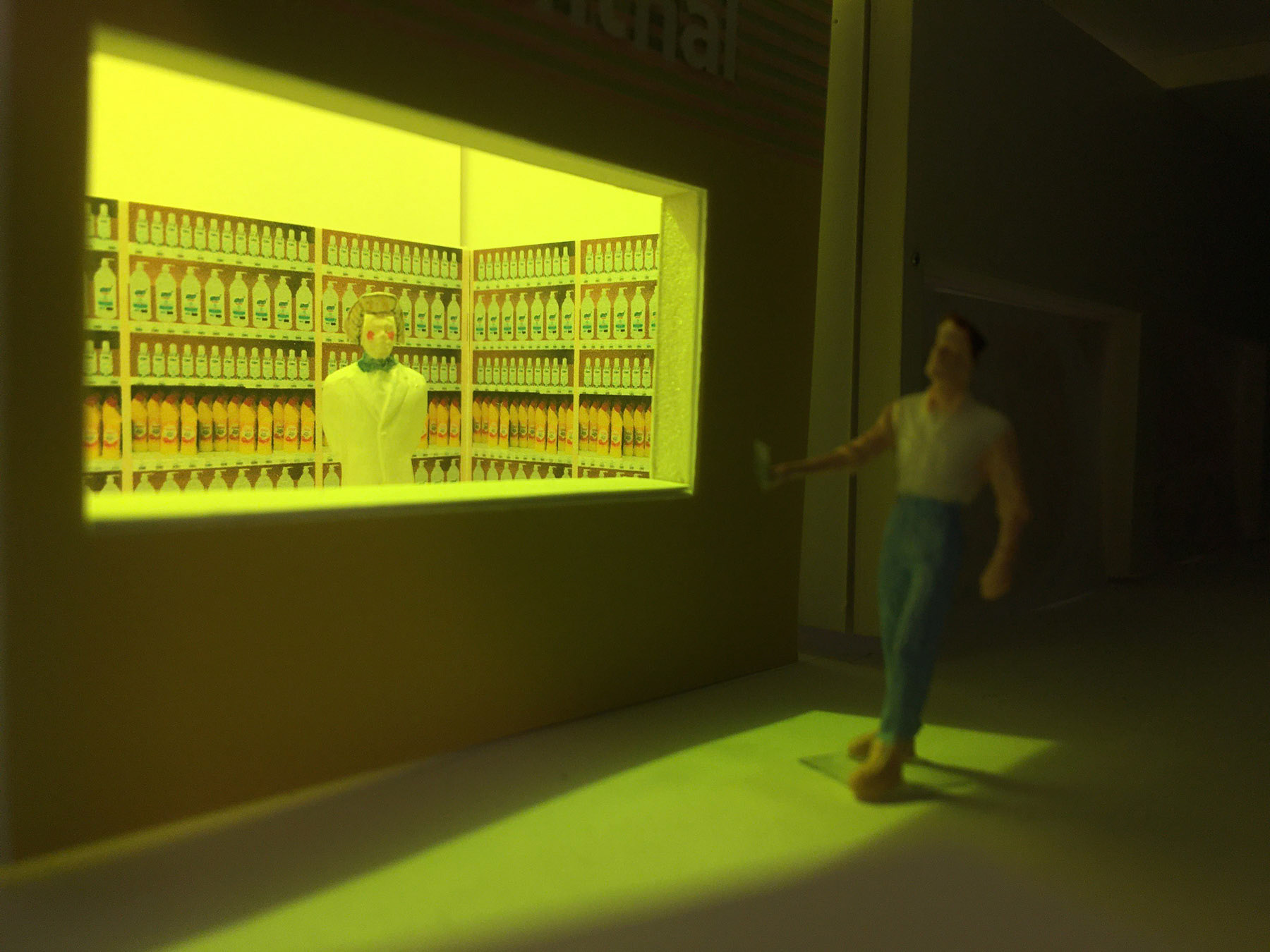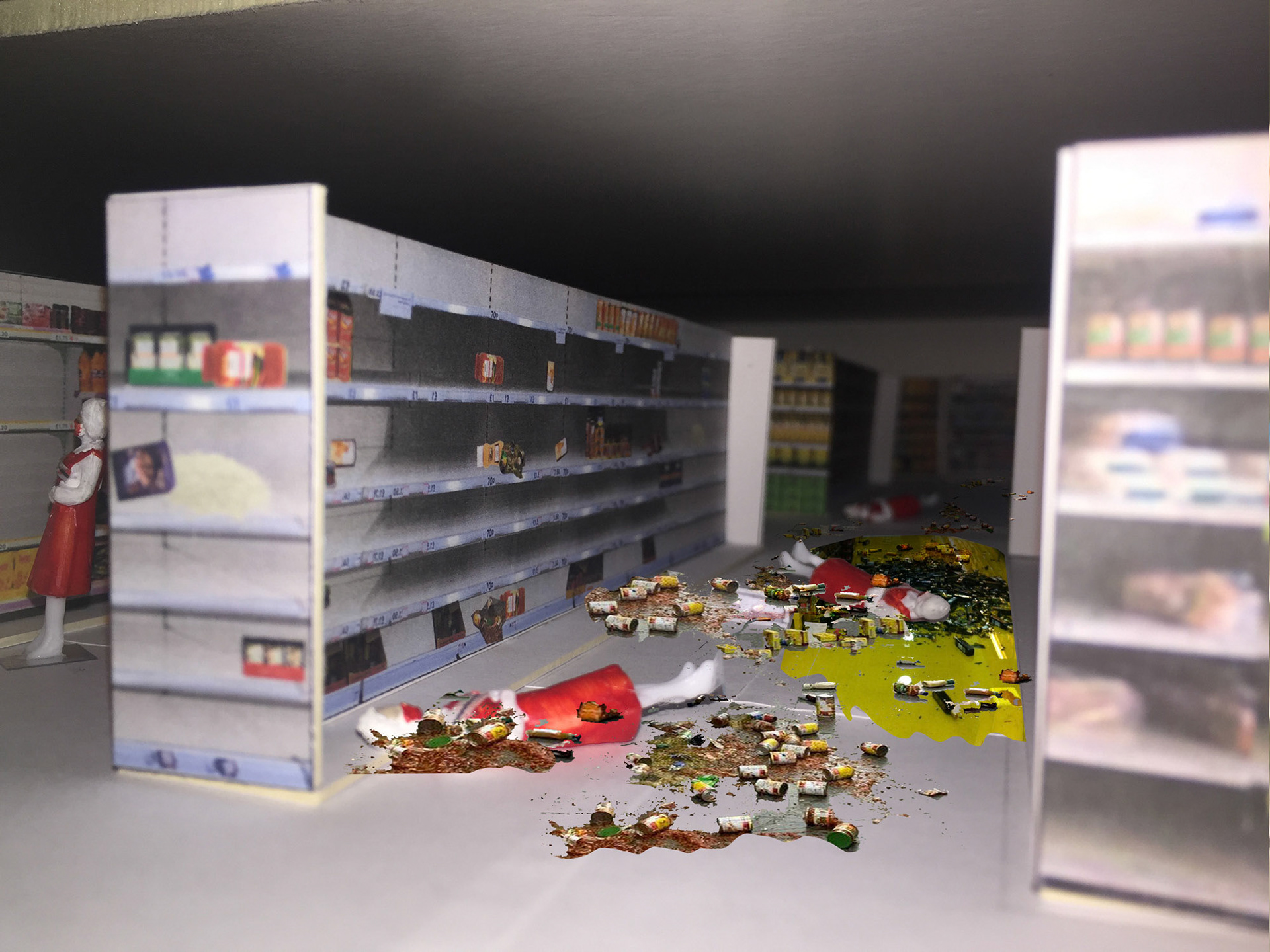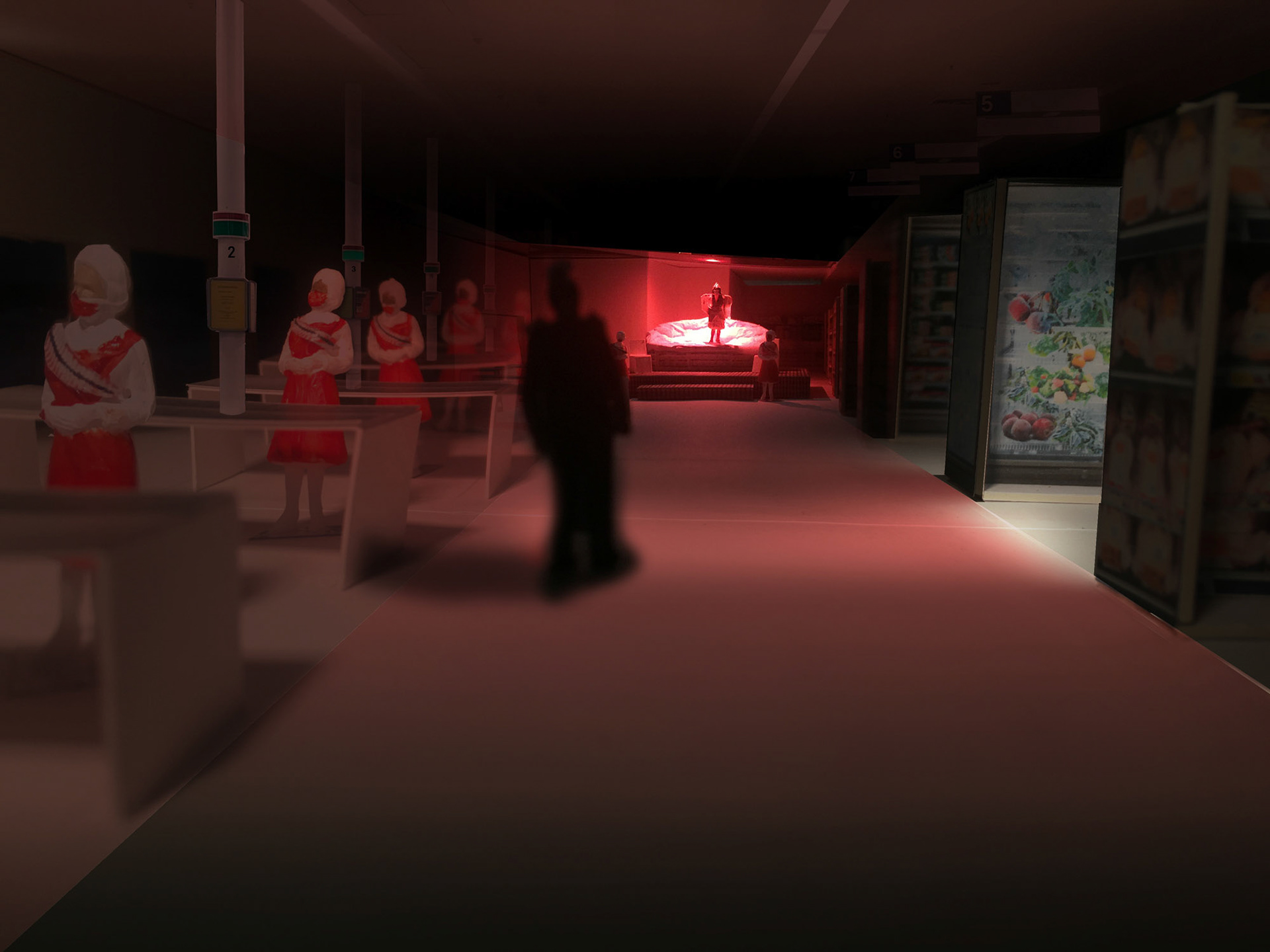 Much of our initial costume work was developed remotely. For this reason, we split the characters – one of us would come up with the initial idea and then the other would develop it. We continued swapping until we were complete, resulting in designs that hybridised our complimentary approaches.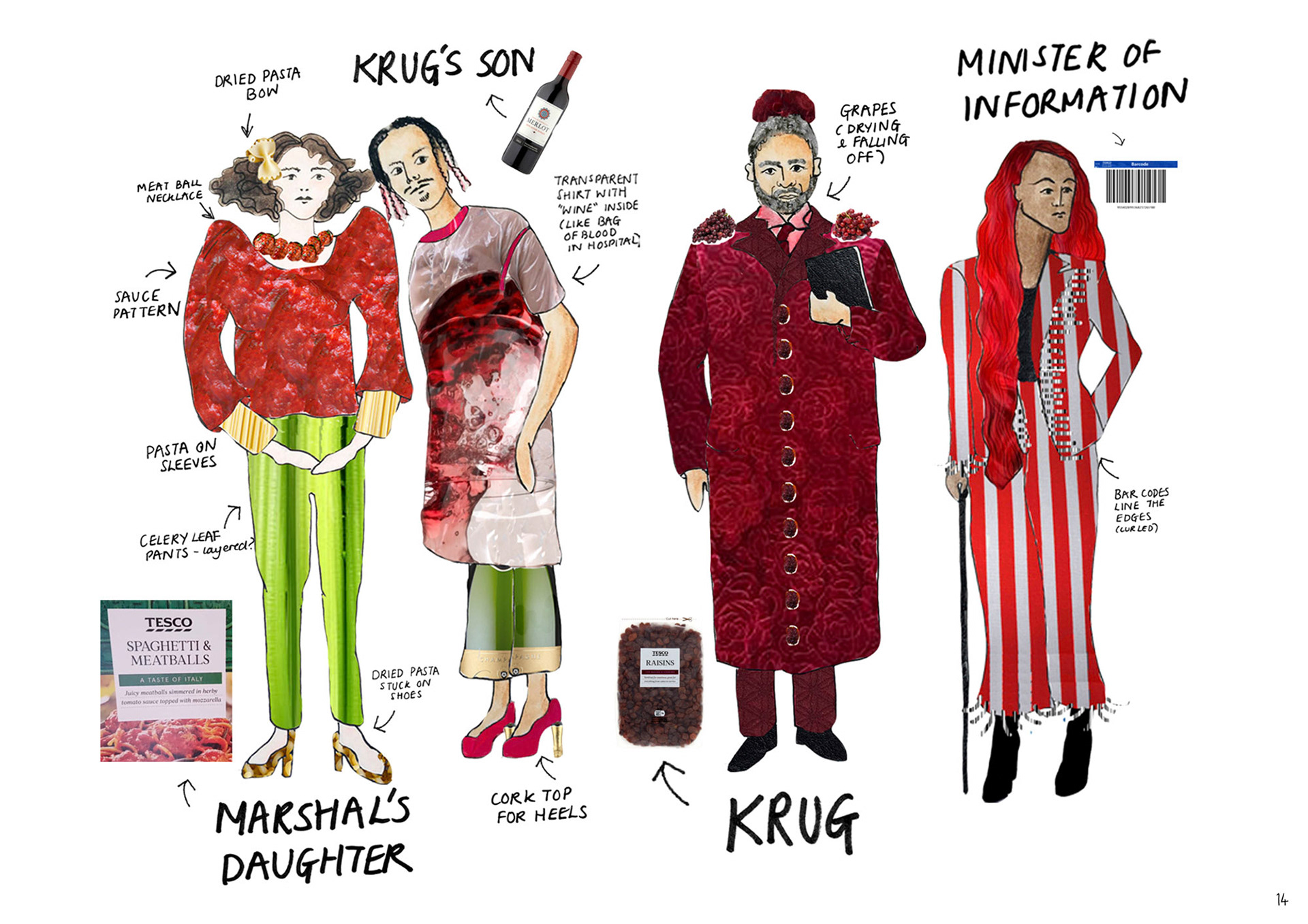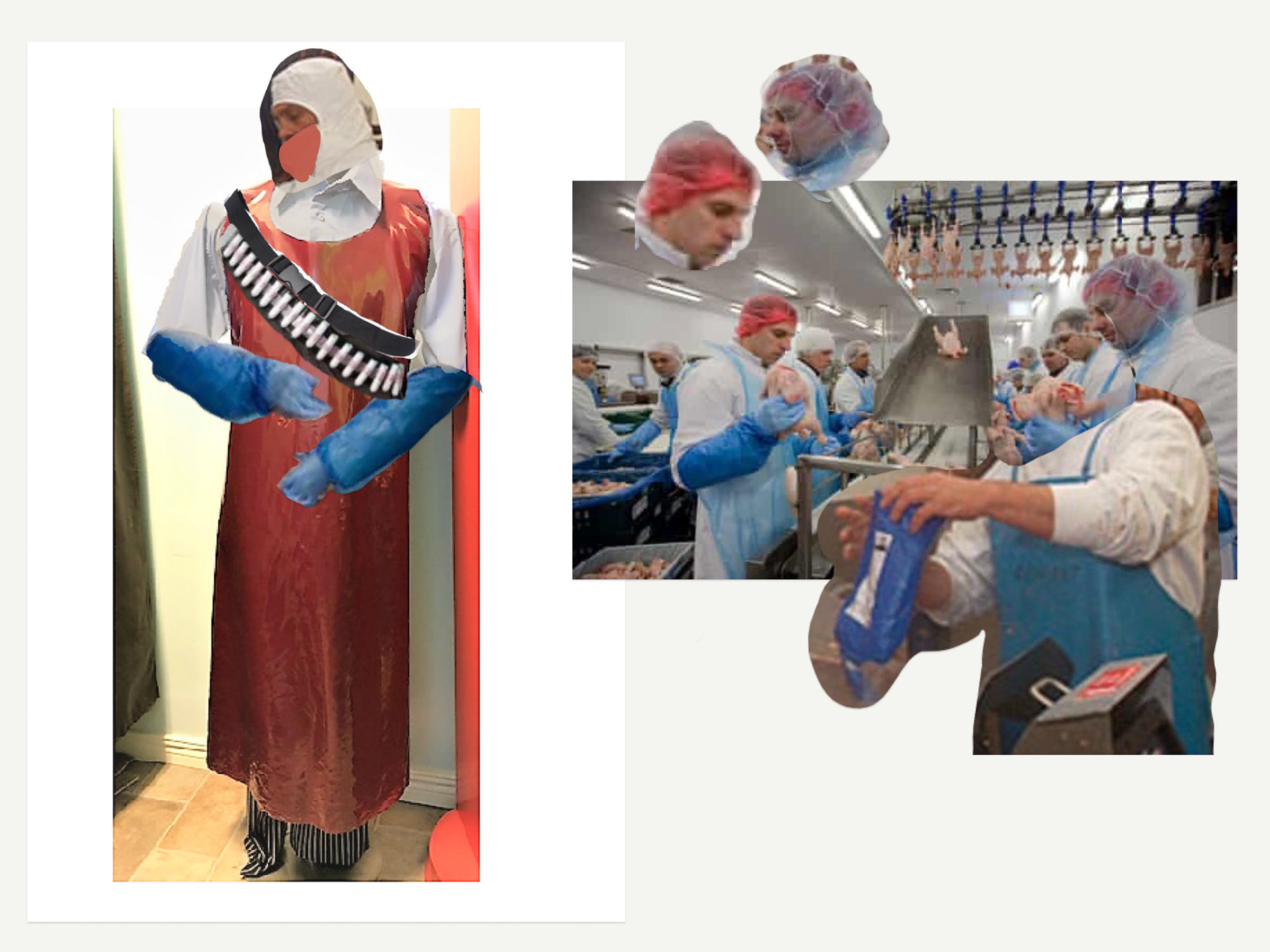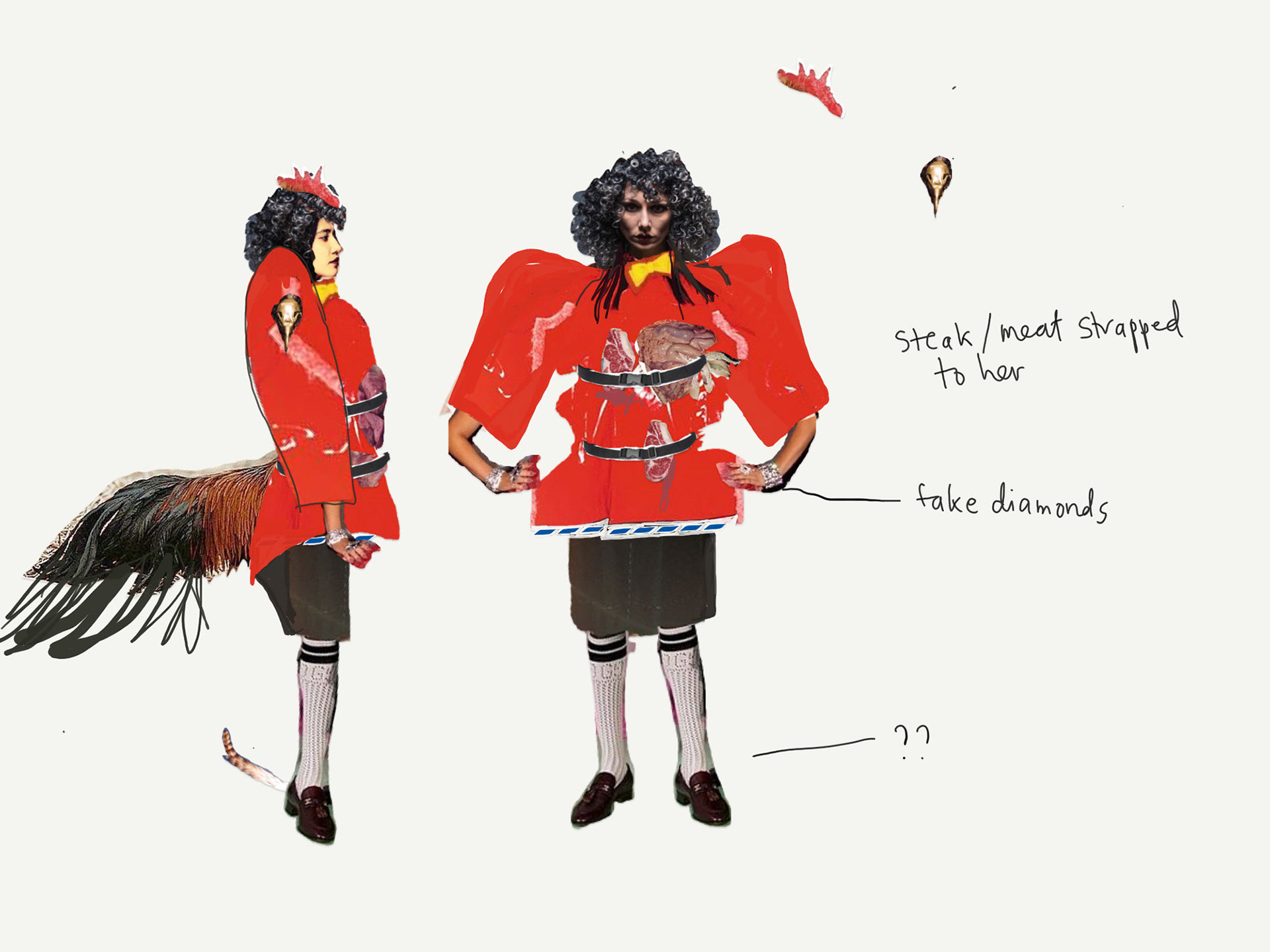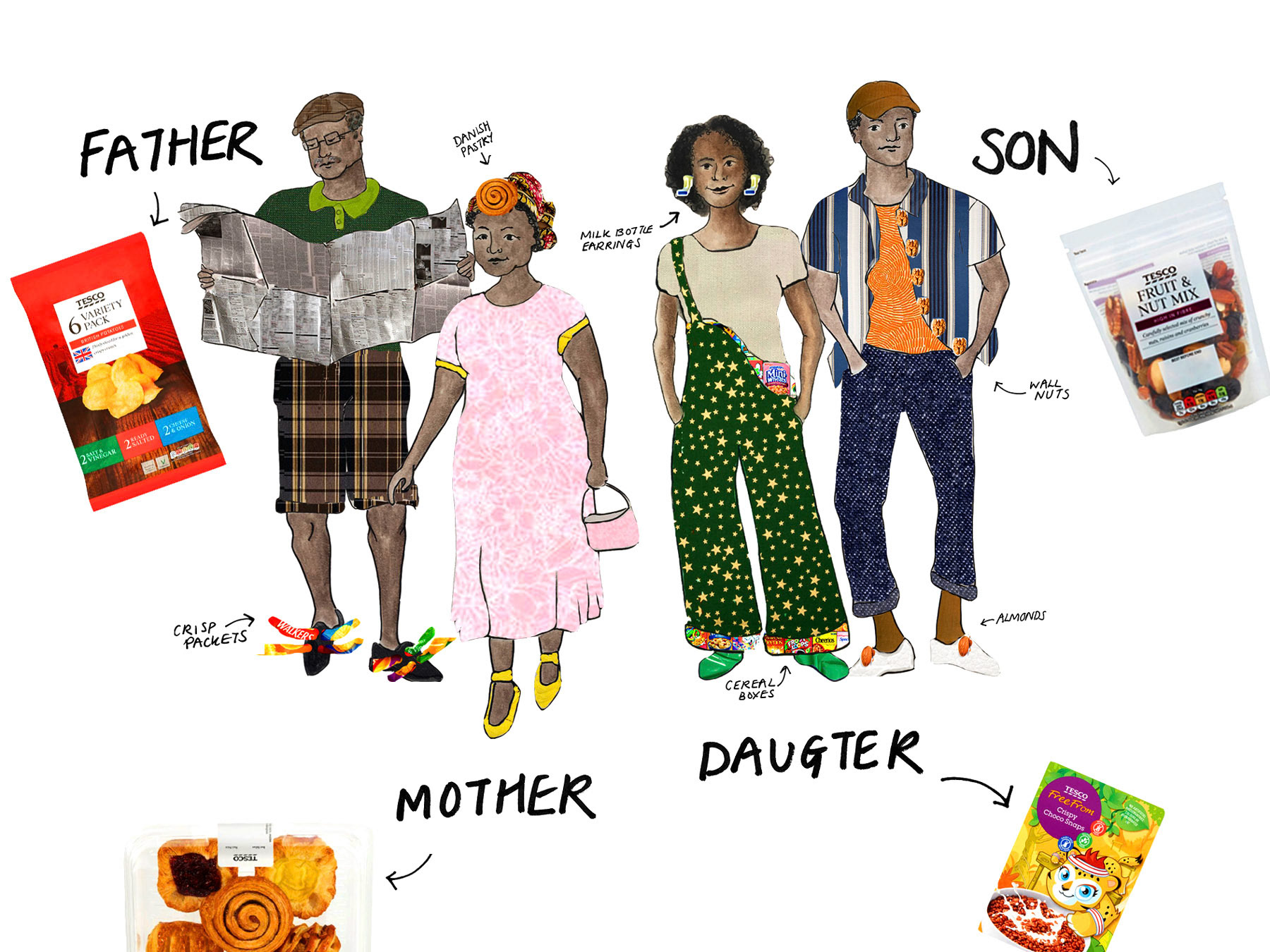 Process Work
We selected the Tesco Superstore in Old Kent Road, South East London, as our site and visited the location to gain additional insight into the store's layout and to browse the shelves for inspiration. We spent much time designing the audience's journey through the supermarket, testing ideas using diagrams and collage. Finally, we built a 1:50 model to photograph for our final performance design.