Hosting Loss
Our research was an inquiry into the dialogic potential between theatrical materiality and empathy. By hosting participatory encounters around the theme of loss, we explored empathy as both an individual and collective affect. We had originally planned to host a live event but with the onset of the Coronavirus, we shifted our practice online. 
Working in a group of 5, we began by each hosting a member of our family from Jordan, South Africa, Denmark and the UK. We asked them to share a single object and its story. Their accounts were shared with each of us from the comfort of their homes. Each video edit was conceptualised around individual interpretations of 'virtual materiality' using the following: 'activated objects', light intensity, sound and text(ure).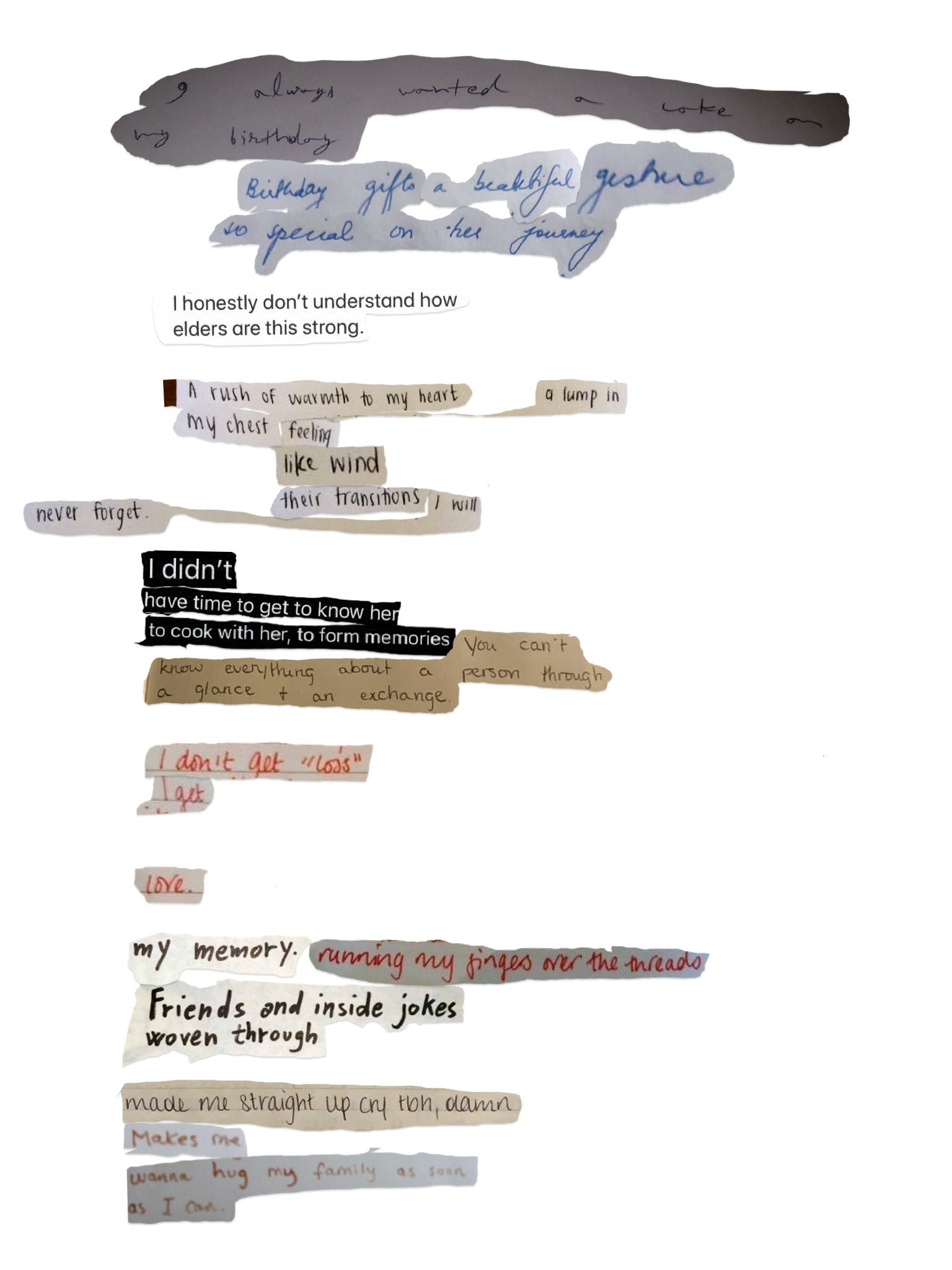 The videos were shared via a private Facebook group. We invited a diverse yet intimate audience from our international networks to engage with the posts across a 5 day period. We asked participants to respond to each video with a handwritten memory. To conclude the event, we collated snippets from these into collective poems.