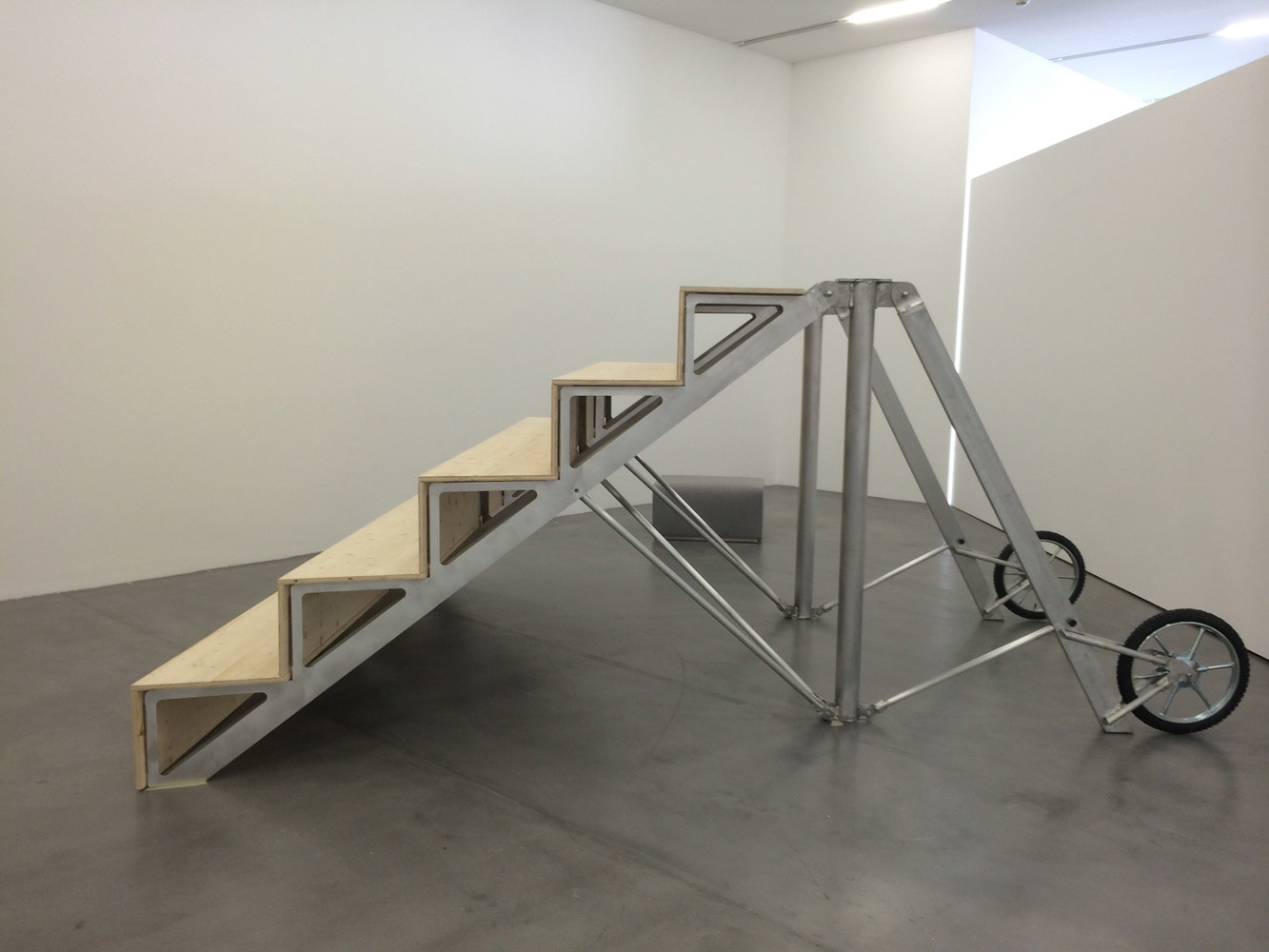 Mobile Agora
At the Migros Museum of Contemporary Art in Zurich, Switzerland. 
The South Korean artists Moon Kyungwon and Jeon Joonho teamed up with Urban-Think Tank to launch Zurich's edition of the artists' ongoing initiative 'News From Nowhere'. Working with the design team, we developed the idea of a 'mobile agora' that would activate space in and outside of the gallery via three component pieces: a recording and sound/film projecting 'mothership', foldable seating stands ('tribunes') and display vitrines — all of which could be attached to bicycles and transported around the city. The ensemble is intended as infrastructure enabling the residents of a city to talk to each other and share ideas, while equally transforming the museum into a site of interaction and communication.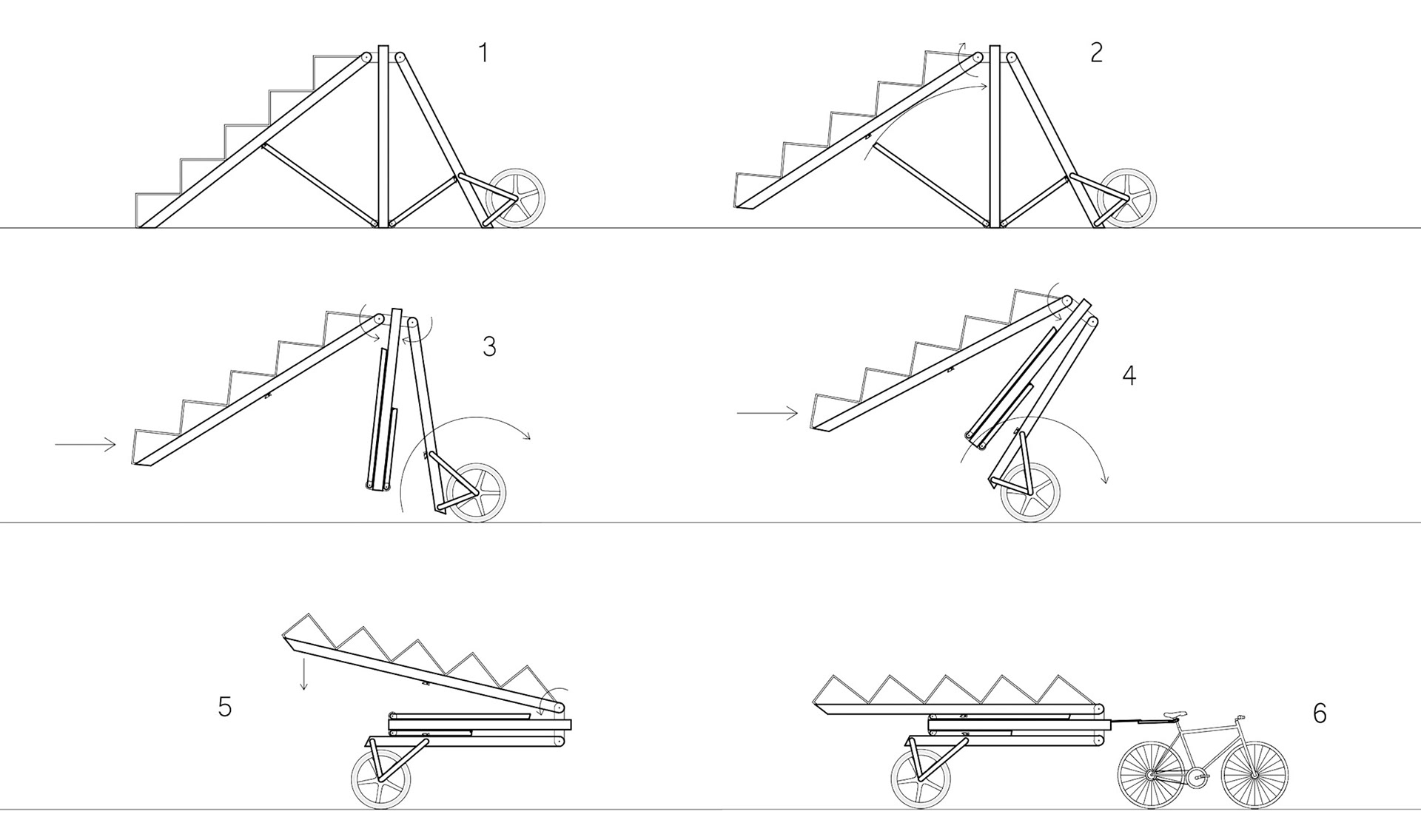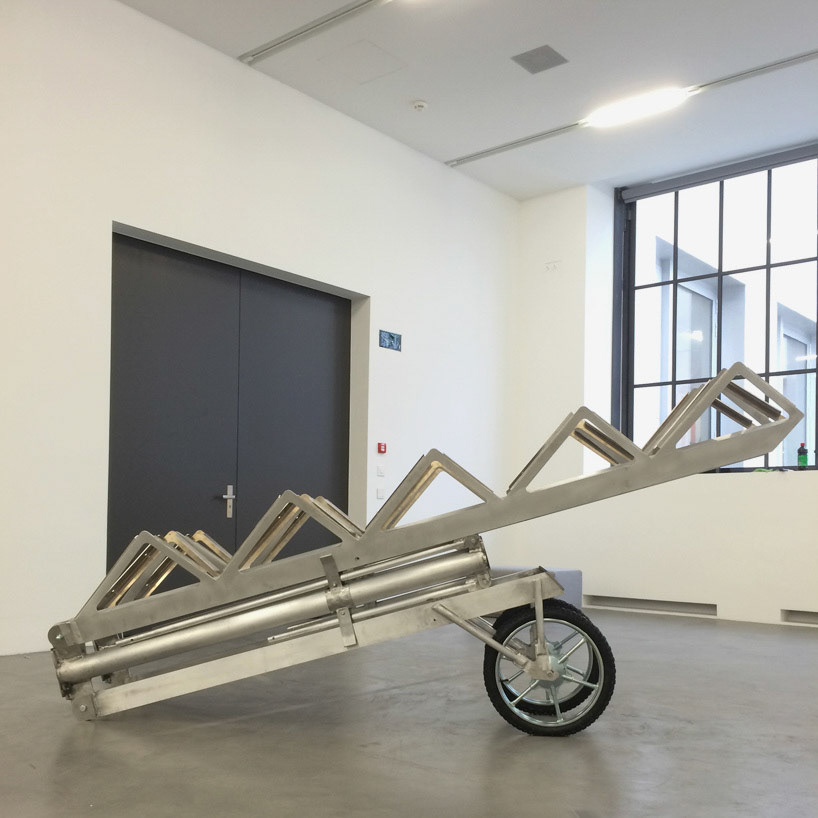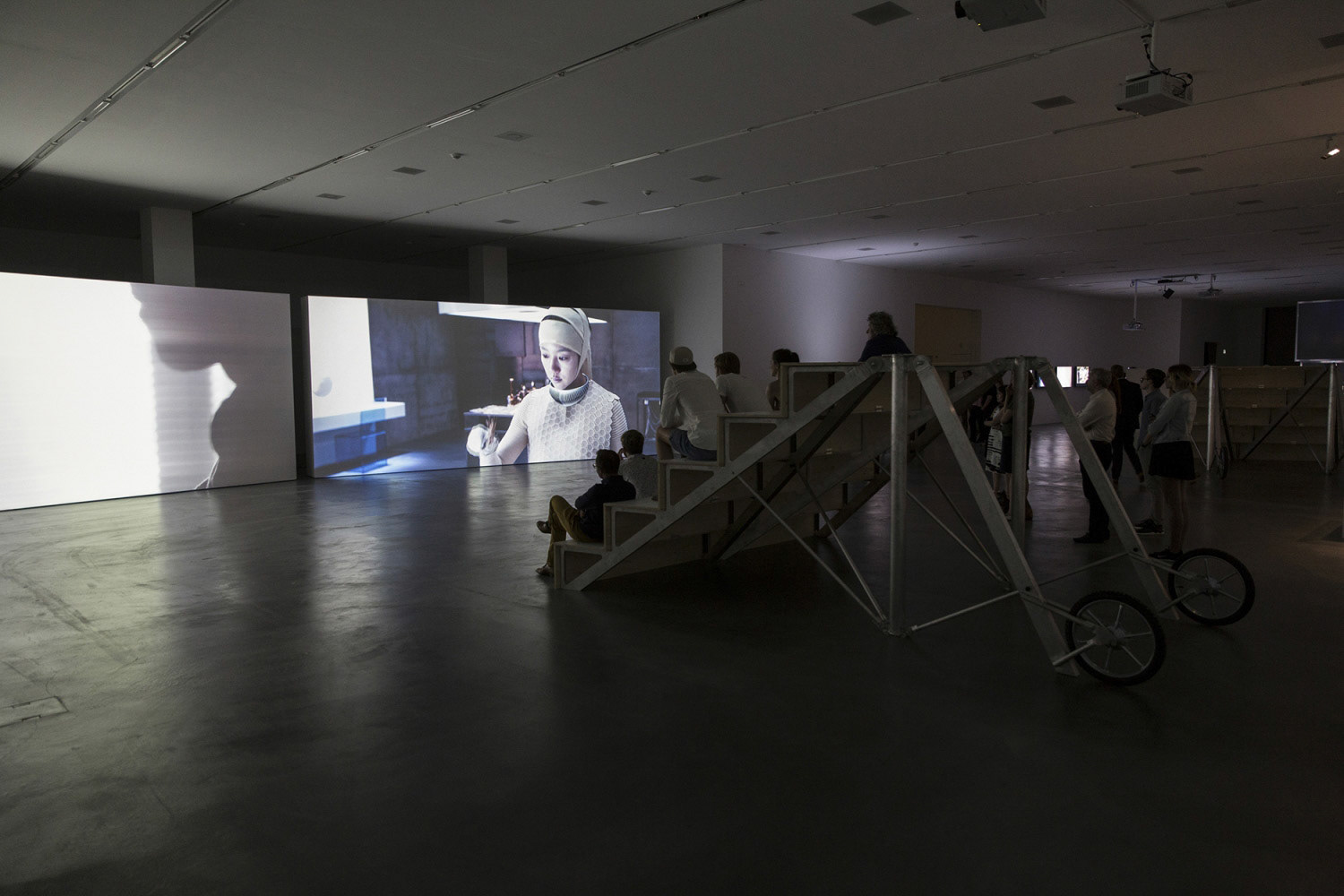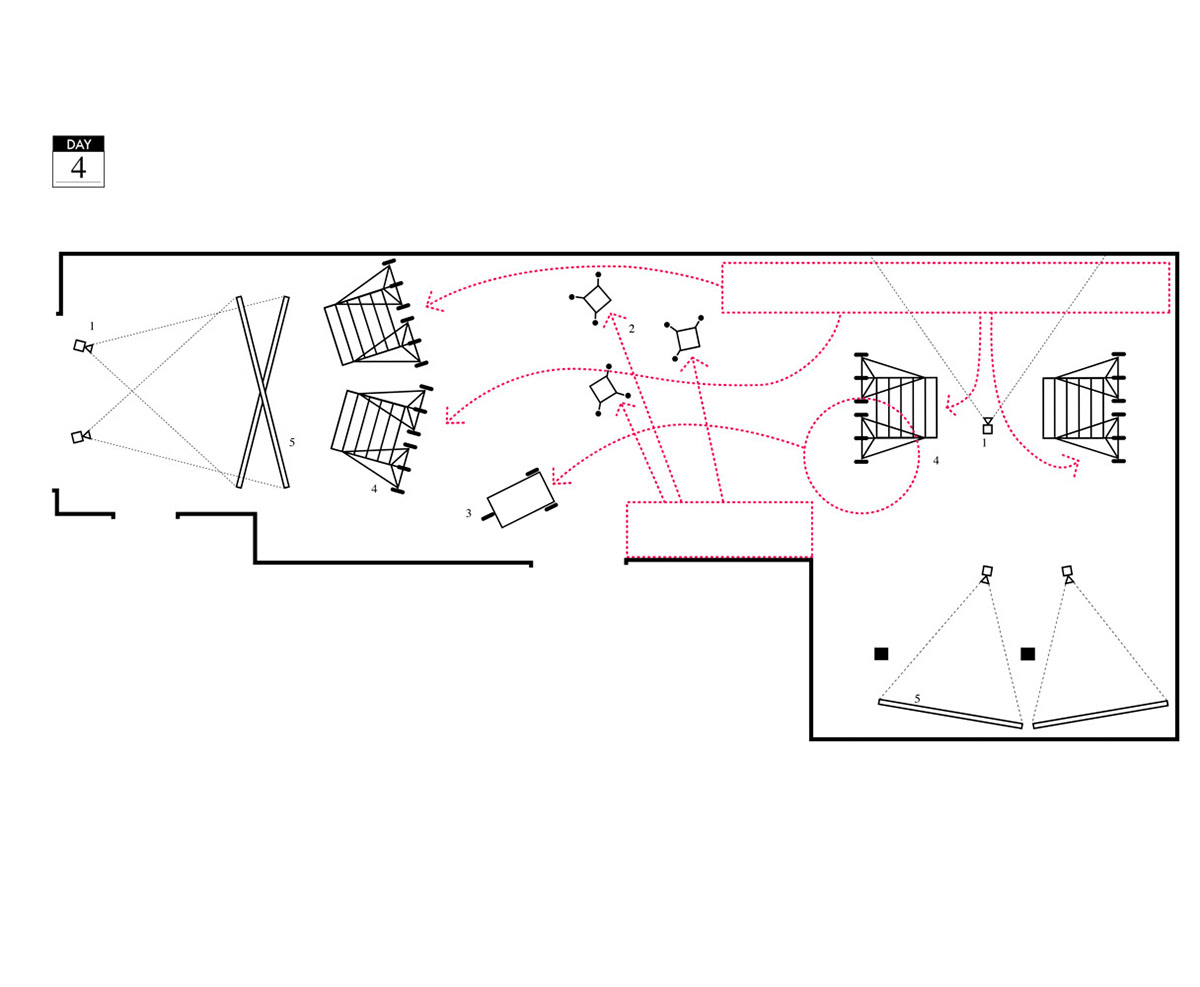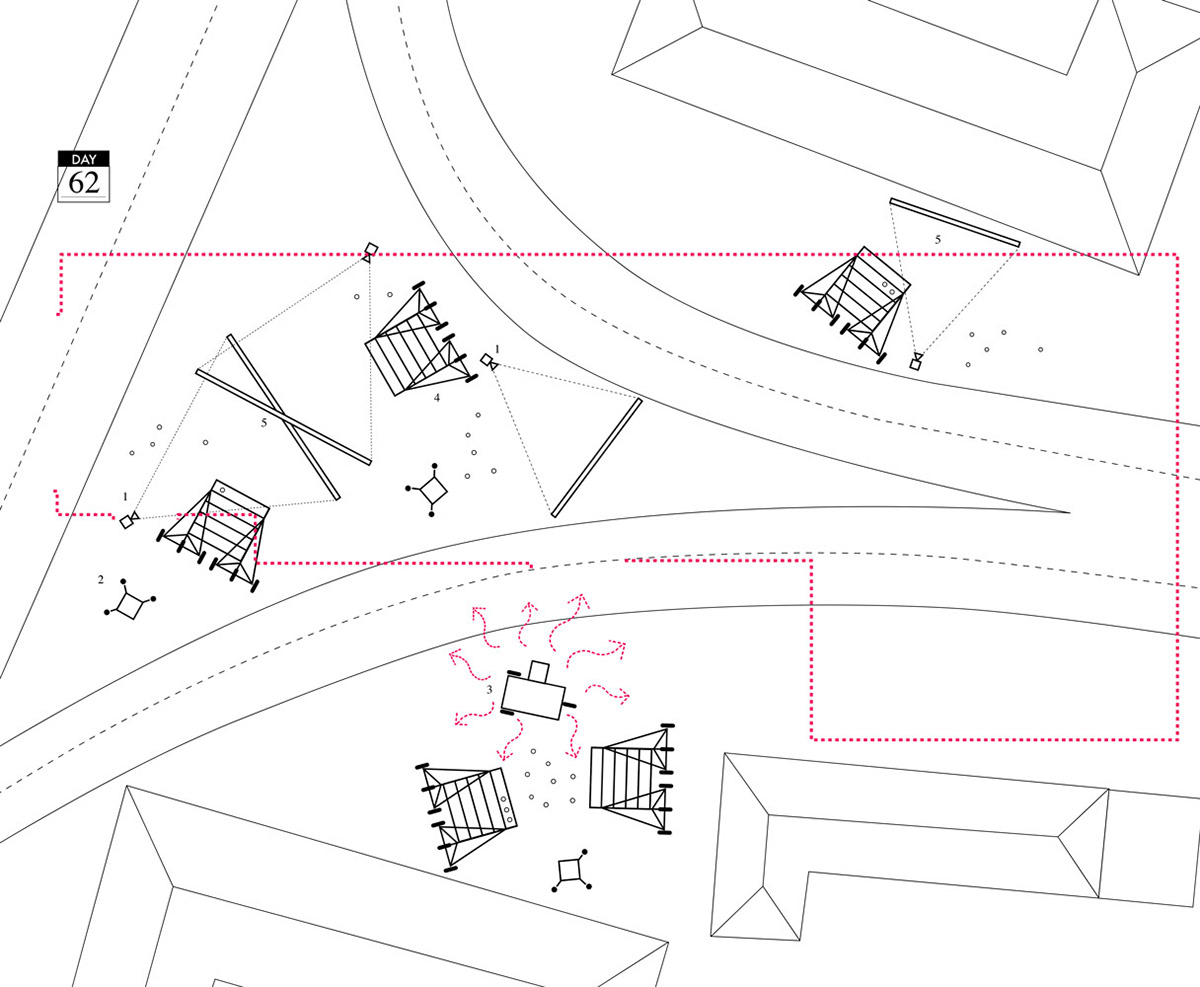 In 2016, our project team made up of architects, musicians, engineers and artists independently revived the project, using the 'mothership' as a platform for music performances, light shows, city projections and as a charging station.
In our dogma, we state:
The traditionally static agora has now been mobilized. The mothership, a converted bicycle fitted with a truck battery must be used. It is a mobile and compact source of energy, which holds the potential to facilitate interaction and exploration in a range of formats. Inspired by mobile street vendors' carts, it can power a range of devices, including lights, speakers, a projector, or simply a plug point. It must go out, be used and come back with a report of its journey.