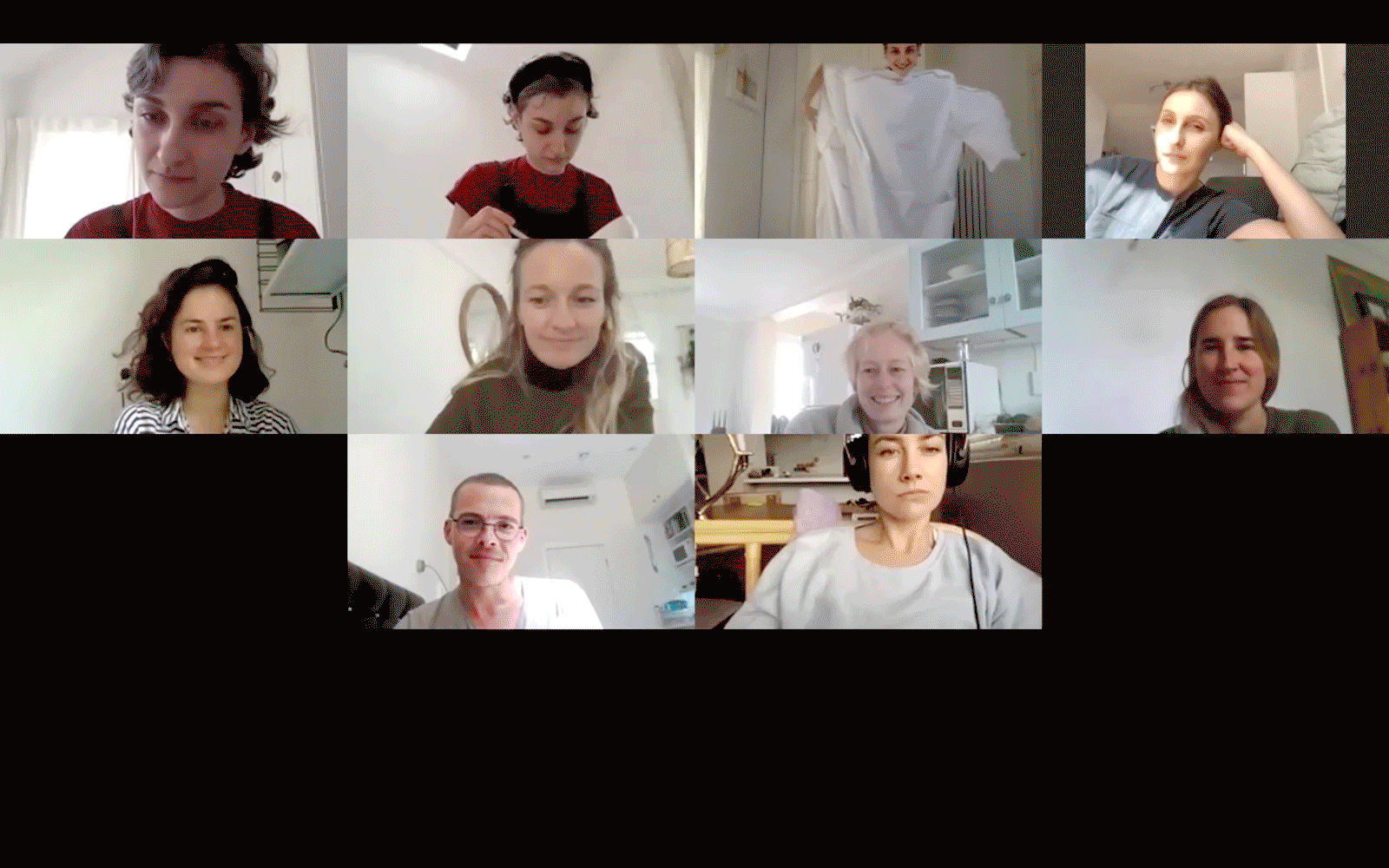 Costume design is framed as participatory performance. The drama – of struggling to make – is built into the work as I fight against pressures to perform, while performing. Fabric offcuts and failed attempts, the residues of a creative process, accumulate as scenes of possibility (and personality). 
The project culminated in a series of online performances. Building off a previous project,
Sewing Subjectivities
, I experimented with adapting my interactive fabric performance for an online audience using video conferencing, live streaming and virtual reality.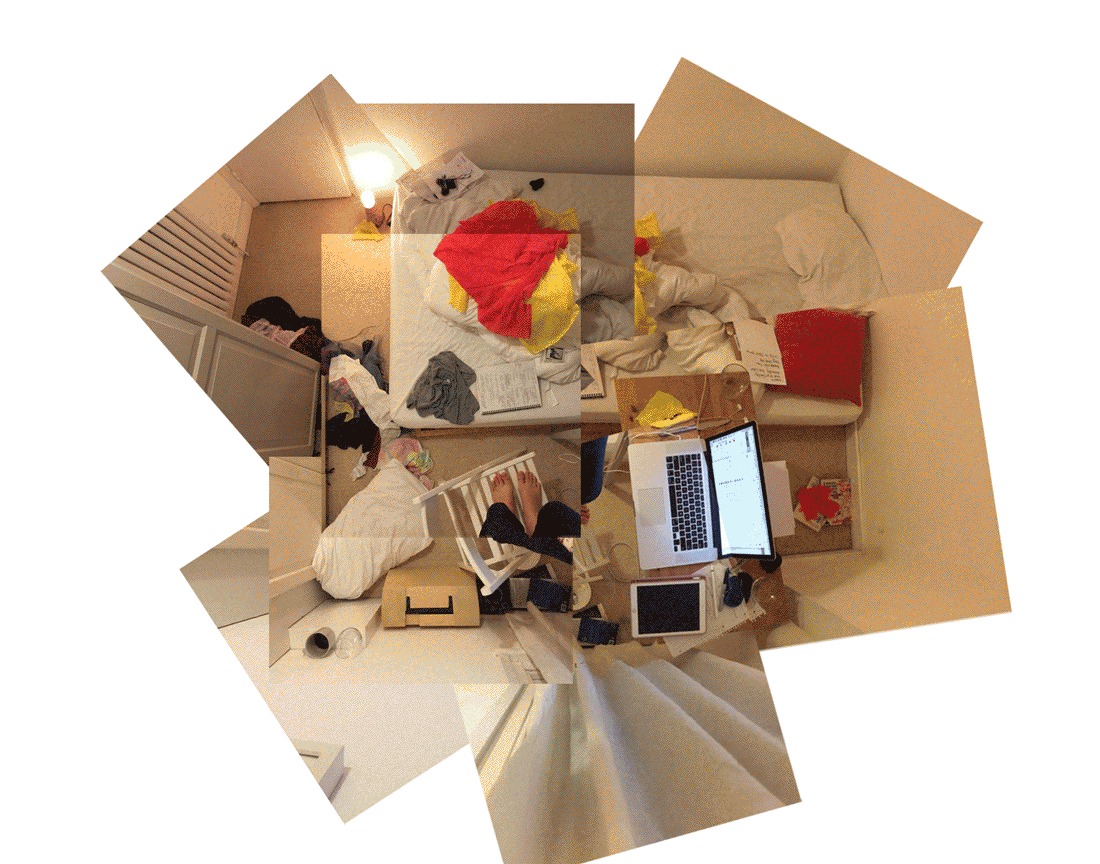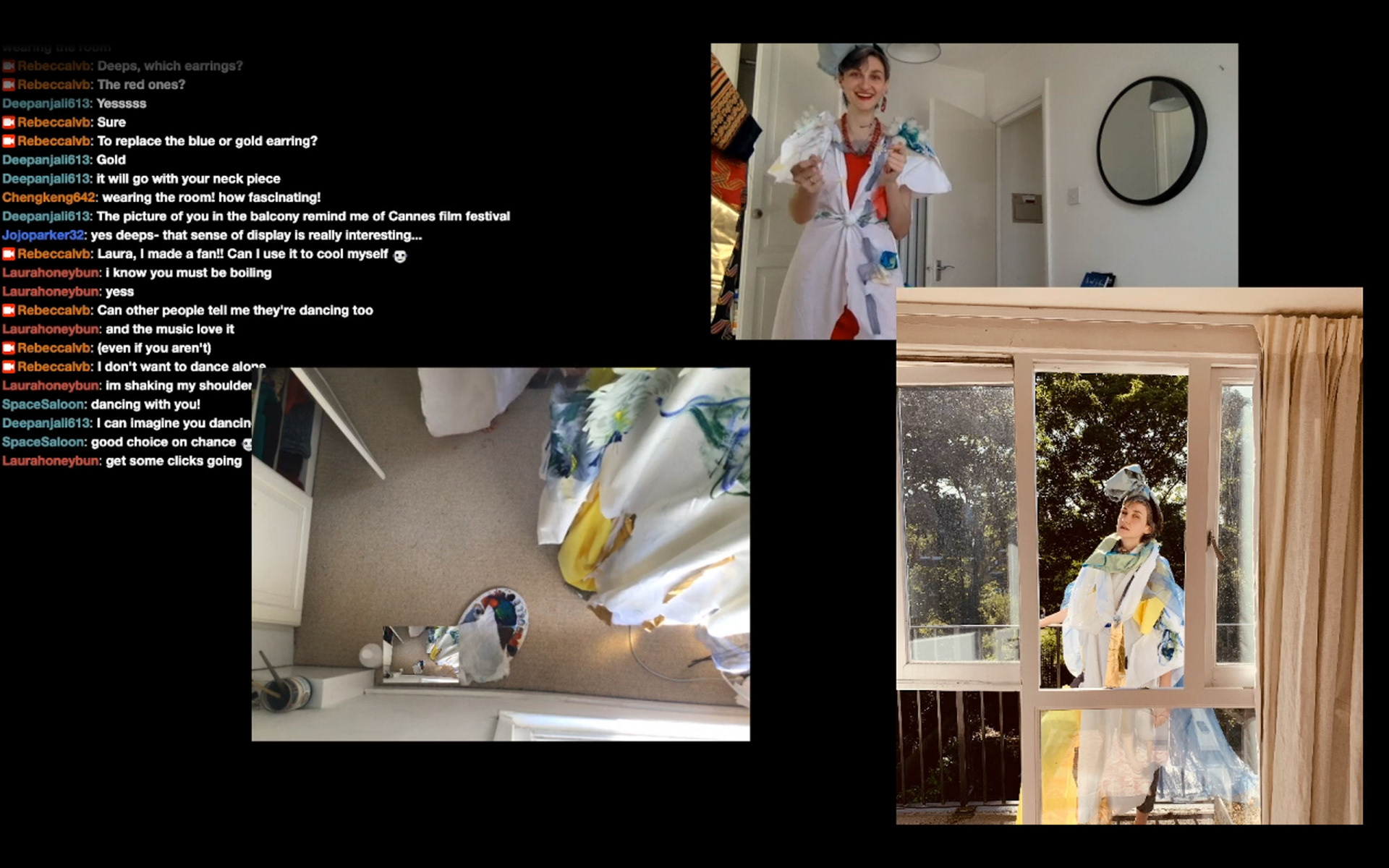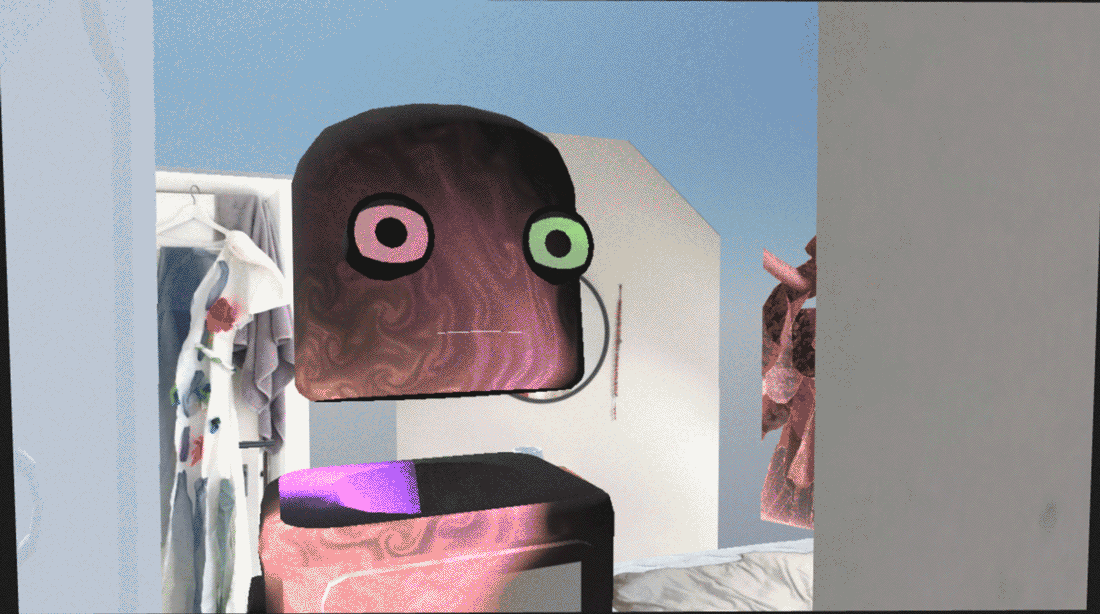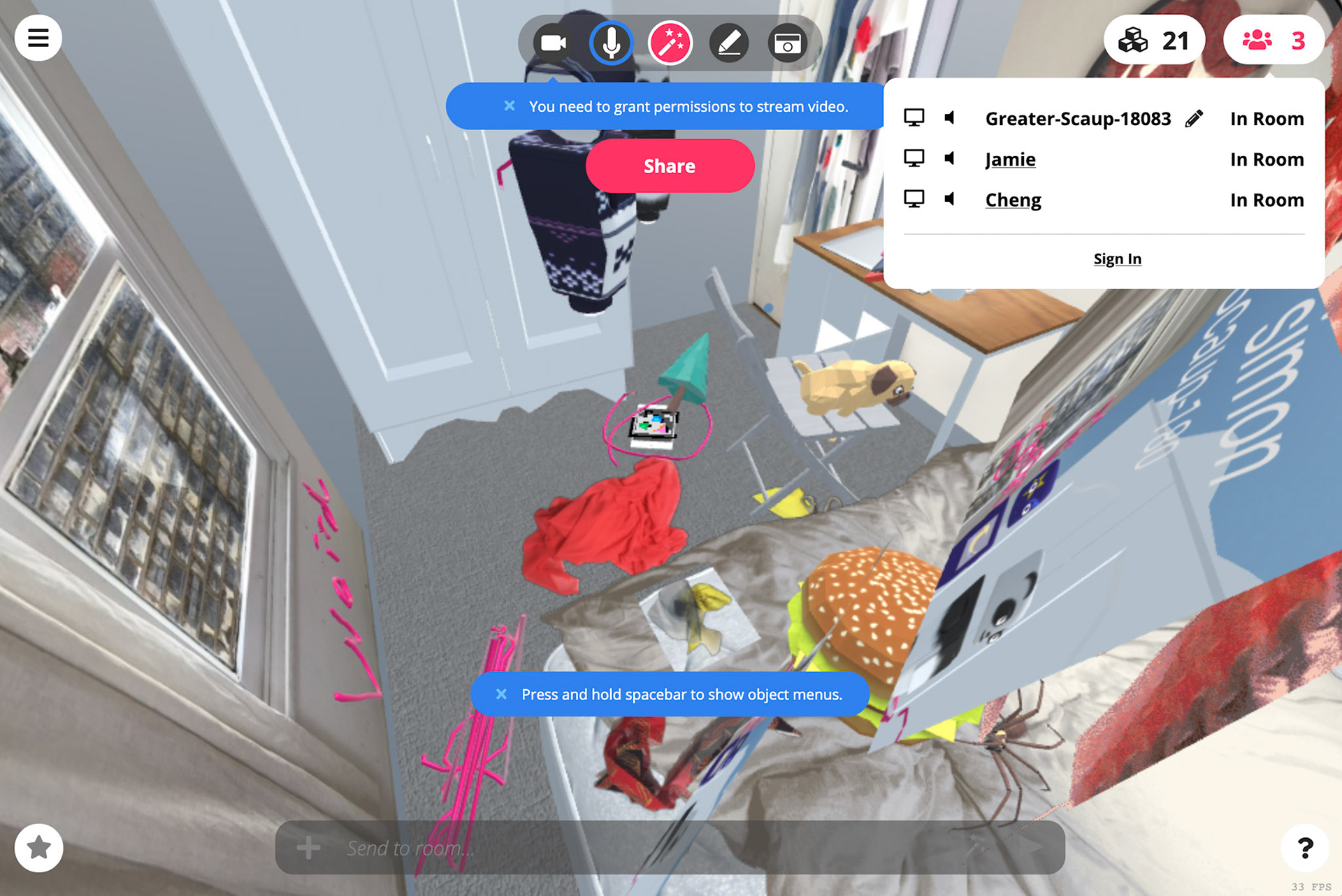 My current costume work is an improvisation with myself, and others. Trust – in/from a person and in my work (as intuition) – plays an important role in the project. During my Zoom performances, this intention manifested as multiplications of myself in the same video call.

There is equally an impulse to hide or distort the silhouette in my work. I hide the body to free the body, but with the choice to cut the fabric and adapt to the outfit whenever and however the wearer sees fit. There is a freedom through both formlessness and form.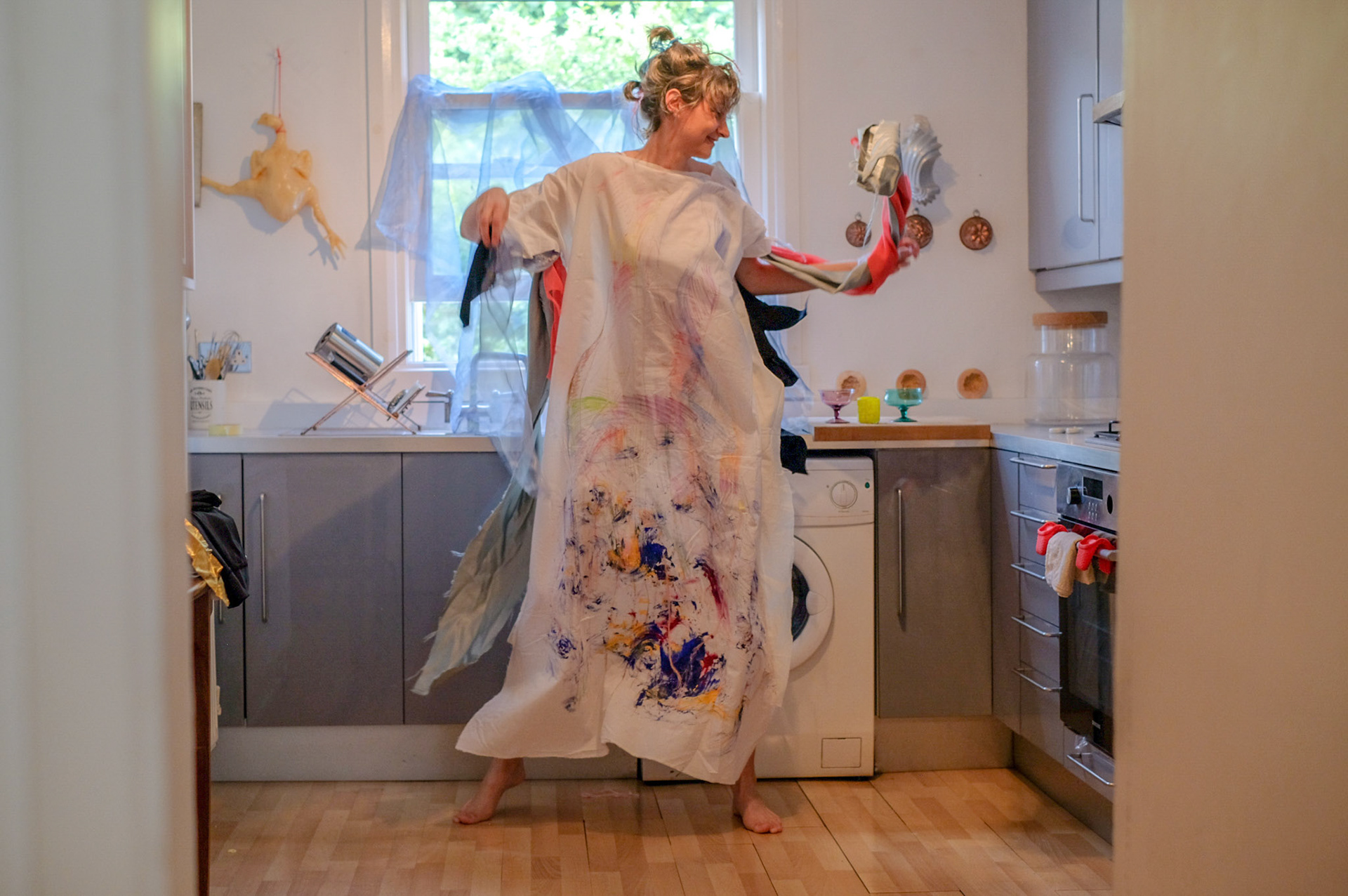 Have a look at this 
online whiteboard
 for additional work from this project. I have deposited the bits and pieces that didn't quite make it into the final performances as well as extra material accumulated during the final exhibition week.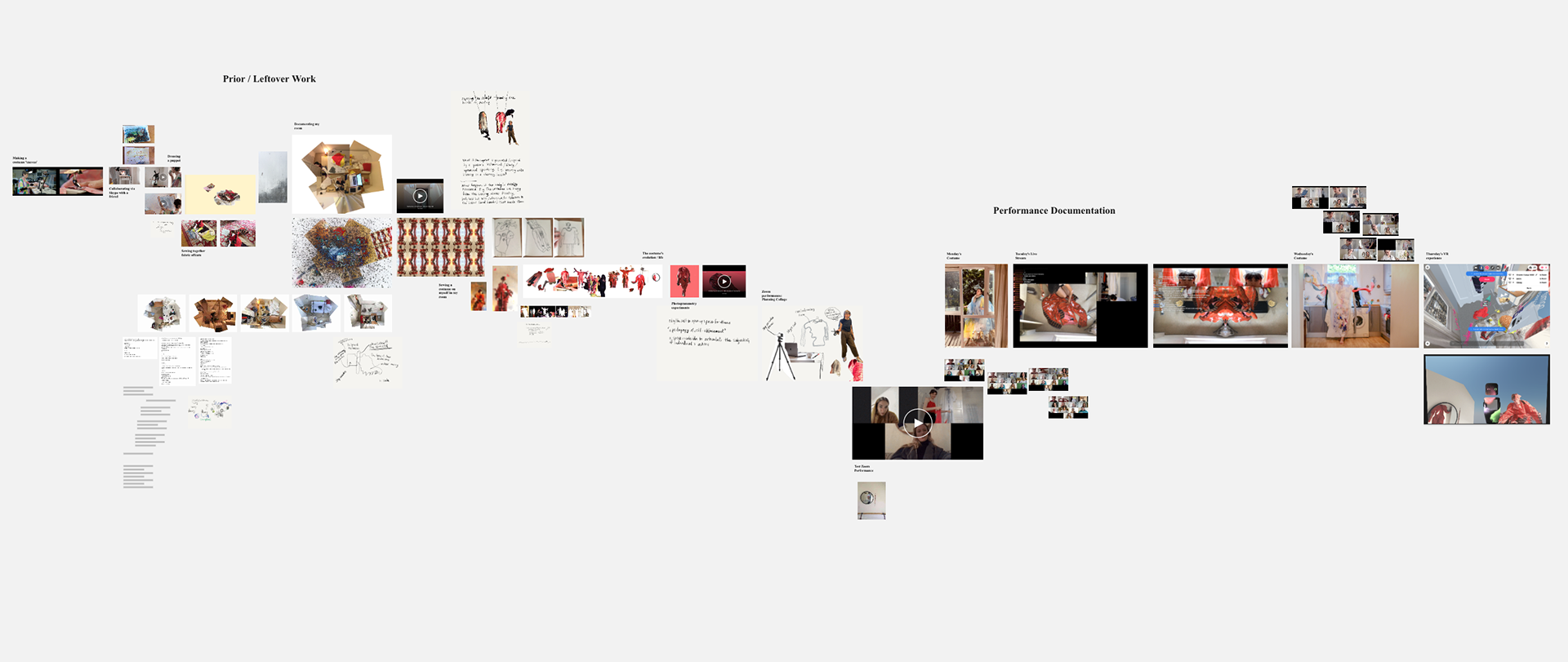 Monday

22 June, 4 – 5 pm (London, UK time)
'In my room ~ we'll make a costume together'
Join me and myself on Zoom as we participate in a costume improv.
Tuesday
23 June, 10:30 am – 8 pm
'In my room ~ live stream'
A live stream from my bedroom. Watch me make a mess (or do nothing, who knows) on Twitch. 
Wednesday
24 June, 11 am – 12
'In my room ~ we'll make a costume together again'
Join me (and maybe myself) on Zoom to participate in a costume improv.
Thursday
25 June, 3 – 4pm
'In my room ~ VR'
LINKS NOW BELOW
You're invited to my room, in VR.