Online Exhibition 22 - 26 June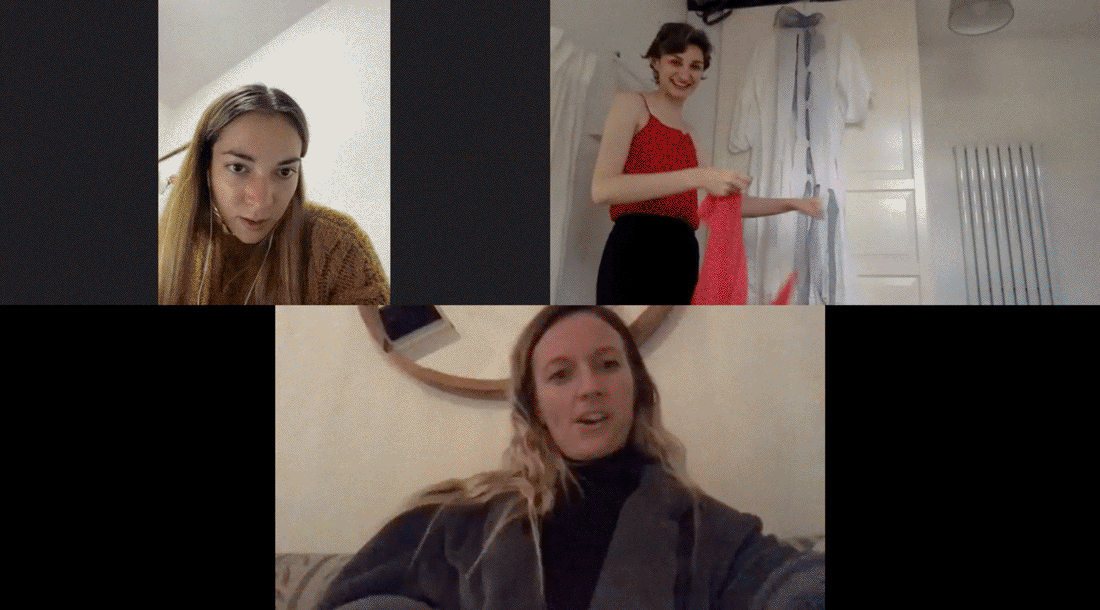 Costume design is framed as participatory performance. The drama – of struggling to make – is built into the work as I fight against pressures to perform, while performing. Fabric offcuts and failed attempts, the residues of a creative process, accumulate as scenes of possibility (and personality). 
ALL LINKS WILL BE ADDED ON THE RESPECTIVE DAYS.
Monday

22 June, 4 – 5 pm (London, UK time)
'In my room ~ we'll make a costume together'
Join me and myself on Zoom as we participate in a costume improv.
Tuesday
23 June, 10:30 am – 8 pm
'In my room ~ live stream'
A live stream from my bedroom. Watch me make a mess (or do nothing, who knows) on Twitch. 
Wednesday
24 June, 11 am – 12
'In my room ~ we'll make a costume together again'
Join me (and maybe myself) on Zoom to participate in a costume improv.
Thursday
25 June, 3 – 4pm
'In my room ~ VR'
LINKS NOW BELOW
You're invited to my room, in VR.
Room A: hub.link/NP8hdh5 (417 884 - hub code, if needed, usually the link just works)
Room B: hub.link/eQd3Ub4 (865 374 - hub code, if needed, usually the link just works)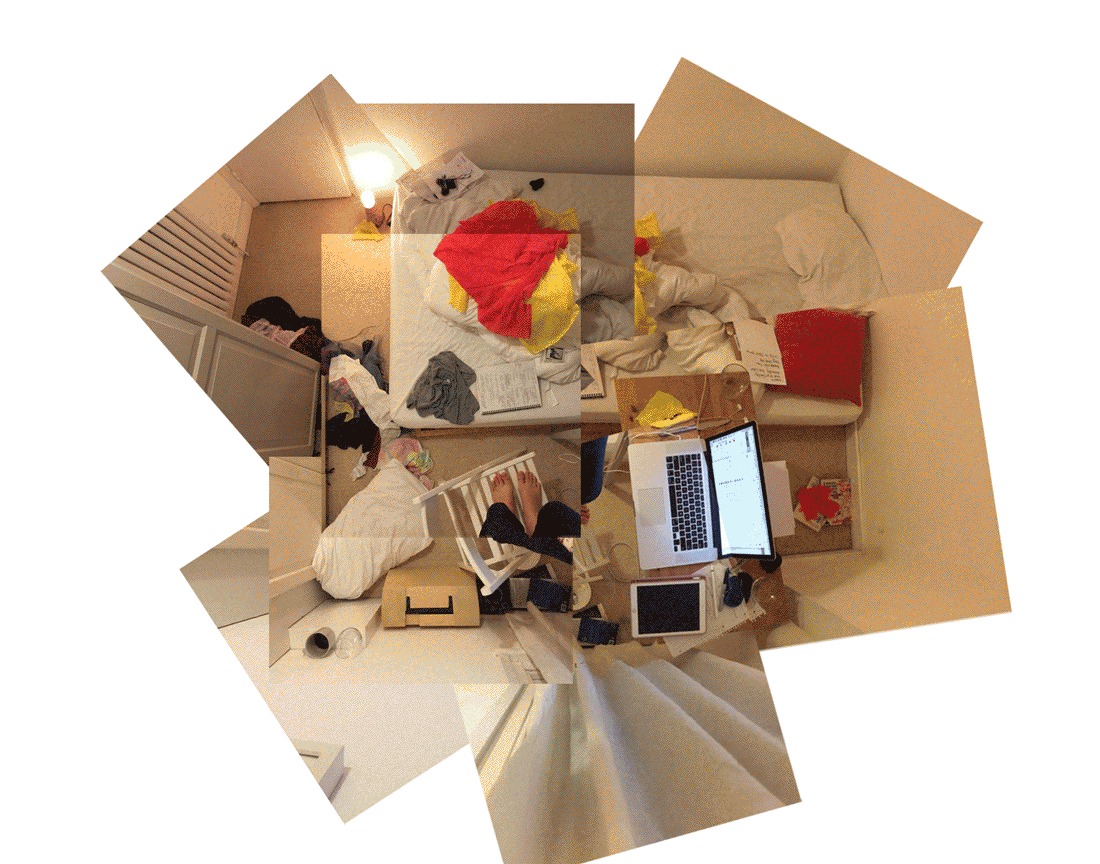 I am interested in blurring the boundaries between the space for performance and the space for making. My room, stage and atelier and living space, follows this cycle as it transitions between mess and order. Since lockdown, I have photographed these spatial changes, exposing the placement of cameras, fabrics, coffee cups, underwear etc.. These records map my immediate history over time and expose private details that are outside of the webcam's usual frame.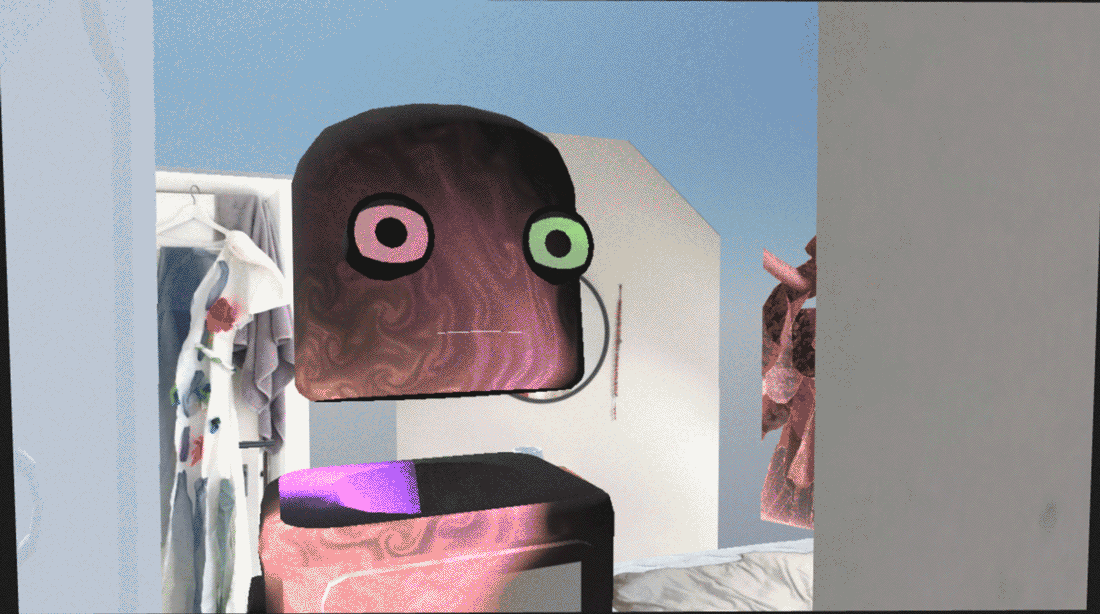 My current costume work seems to be a sort of improvisation with the self. Trust – in/from a person and in my work (as intuition) – plays an important role as I question (and fail at?) who I am versus who I should be. There is an impulse to hide or distort the silhouette in my work. I hide the body to free the body, but with the choice to cut the fabric and adapt to the outfit whenever and however the wearer sees fit. There is a freedom through both formlessness and form.
For all the bits and pieces that didn't quite make it into the final performances but were all a part of getting there, I'm adding these to an 
online whiteboard
. I'll try add to it as I generate more material during the week.